The lower the sound frequency the bitter the flavors, say studies from Oxford. To test this theory, Beck's Brasil conducted an experiment, exploring the influence music has on humans' taste buds. Now, you are probably wondering whether the brewery's demonstration had successful results or not — which you are about to find out via this week's #ThrowBrandThursday.
As Brazilians are not quite familiar with bitter beers and as a newly arrived cerveza in the country, Beck's wanted to prove to consumers that "the bitter, the better." With less distribution and media budget compared to its competitors, the brand had to find a way to stand out from the crowd and draw people's attention to its bitter product.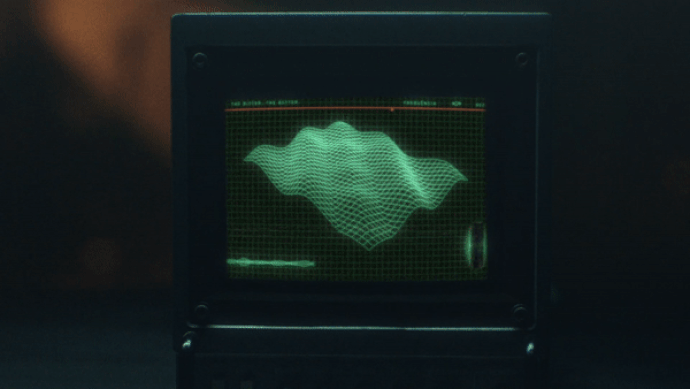 Weirdly, the company asked consumers to drink other brands' beers. Of course, there's a catch: They had to enjoy their drinks while listening to "Beck's Frequency," a sound project that reached the participant's ears in lower and higher frequencies to see whether music influences the way they perceive taste. Working closely with agency AKQA São Paulo and teaming up with famous DJs in the country, the brand asked the musicians to remix their hits in a high 1043Hz and a low 73Hz frequency — the latter supposedly giving any beer's flavor a more bitter note.
So, is it really possible to alter the way people experience taste? To find out, DJ BADSISTA was invited to test the 73Hz frequency on a group of people, trying to change beer's bitterness through sound. Check out the video below that documents Beck's experiment.
Besides BADSISTA, some other DJs in the electronic world who joined the project and recreated their hits are Vintage Culture, KVSH, Marta Supernova, Gabto, Gui Boratto, Zopelar, RHR, and Malka. Brazilian actors like Jonathan Azevedo and Bruna Linzmeyer have tested the frequency as well only to be surprised by the power of music to alter flavors.
The digital experience was housed by a microsite dedicated to the campaign, which allowed users to try Beck's Frequency for themselves. Visitors were asked to first listen to a song at a high frequency for about ten seconds while also drinking a beer from the competition. Then, they were invited to switch to the lower frequency and discover the beer's bitterness, getting closer to the experience a Beck's pilsner has to offer. The brand addressed the non-believers as well, teasing them to experiment with the music and taste the bitterness of Beck's beer via an integrated campaign.
The award-winning campaign received a lot of attention from prestigious awards festivals such as D&AD and Cannes Lions. The project took place at the end of 2020 when the world was affected by the health crisis, which made the brand think about the times when things will get back to normal: The 73Hz frequency will "allow [Beck's] to hack the competition's taste in bars, nightclubs, and festivals."
So, if you're out and your not-a-Beck's beer tastes like Beck's, you are probably experiencing music at a lower frequency. Or Beck's is just trolling other brands…
Credits:
Client: Beck's Brasil
Agency: AKQA São Paulo
CCO: Diego Machado, Hugo Veiga
ECD: Renato Zandoná
Art Director: Camila Shoji, Thiago Barbieri
Copywriter: Felipe Autran, Raphael Valenti
3D Production Company: Beeld
Production Company: Seiva
Director: Gotacx
Audio Company: Hefty