Just the thought of a new member entering the family is enough to fill a couple's hearts with joy, happiness, and positive emotions. Despite all of the efforts they are putting in, there are cases in which the "Welcome into our lives" moment gets to be postponed, and that's because of a miscarriage that happened during the pregnancy. Baby loss is much more common than people are aware of — one in six pregnancies do not have a happy ending. But even in such a context, miscarriages continue to be a taboo subject.
The painful experience of losing a child is felt differently around the world. Yet stigma, shame, and guilt haunt those affected. To break the silence around this subject and highlight the importance of bringing the topic of miscarriages out into the open, ELTERN Magazin teamed up with GGH MullenLowe, taking viewers on an emotional journey that really pulls at their heartstrings.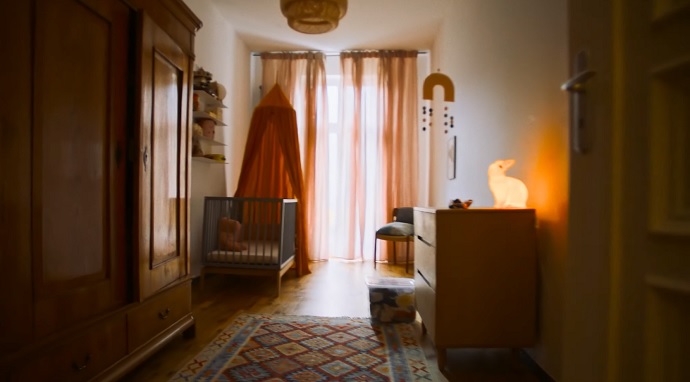 Germany's leading family and parenting platform grabbed the opportunity offered by this year's Mother's Day (celebrated May 8th in Germany) to convey an important message: "A miscarriage is not your fault!" Aimed at encouraging parents to open their hearts and speak about their loss, the campaign seeks to help them to free themselves from feelings of guilt and self-blame. ELTERN targets the audiences as well, inviting viewers to follow a poignant video and understand that grief over the loss of a baby should be normalized.
"Miscarriages are a taboo subject. Even though it affects so many," says Marielle Wilsdorf, Chief Creative Officer of GGH MullenLowe. "Very few people talk openly about the painful loss and those around them often don't know how to deal with those affected. There is a lack of awareness, education, and exchange in society — this must change. The more women can open up and talk about their experience, the more likely they are to get the understanding and support they need."
"Openness needs a protective space," says Rosa Wetscher, Editorial Director of ELTERN. "And that's exactly what we offer. With us, parents can be sure to connect with the right community. We work together with experts to provide comforting information about miscarriage and its effects."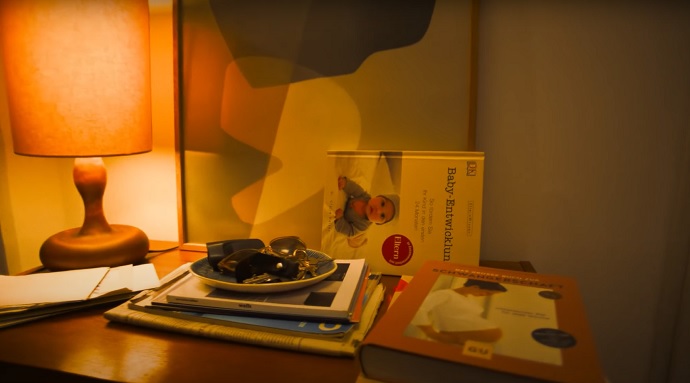 The campaign's centerpiece is an emotional video — produced by Tony Petersen Film, directed by Bastian Glaessner, and shot by Christian Huck — walking viewers through a nicely furnished house that looks ready to welcome the newest member of a family. The voice of a child guides viewers from one room of the house to another and into the story of a caring mother. As the story progresses, the spectators learn that the mom knows everything, "except how amazing [she is]," says the child. We won't go into further details, as we don't want to give out the ending. But please, bear in mind that the video has sensitive content in the context of pregnancy.
The touching film is part of ELTERN's Mother's Day editorial special, where OB/GYN professionals offer support to the community. In addition, the special also includes useful articles which readers can use to keep themselves informed about the causes of miscarriage, dealing with fears during further pregnancies, or tips family and friends can use to help those affected overcome such painful situations.
Credits:
Client: ELTERN
Agency: GGH MullenLowe GmbH
Chief Creative Officer: Marielle Wilsdorf
Creative Director: Barbara Dirscherl
Creative Concept: Simon Smith
Senior Creative Copy: Clemens Wolff
Chief Strategy Officer: Nina Jünemann
Senior Strategic Planner: Jessica Abraham
Senior Account Manager: Malena Rathje
Production Company: Tony Petersen Film GmbH
Director: Bastian Glaessner
DP: Christian Huck
1stAC: Tom Zylla
2ndAC: Nikita Znak
Gaffer: Thorsten Kosselek & Tarek Shayne Tabet
Best Boy: Louis Faber
Production Design: Marc Fielk
Set Dresser: Olaf von Frederici
Jr. Dresser: Sebastian Wesel
Styling & Styling Fundus: Melanie Leutfeld
DIT, Edit & Stills: Konrad Berthold
Grading: Sebastian Göhs
Prost Production Comp.: Basis Berlin Post
Music & Sound Mix: Not A Machine
Casting: DEEBEEPHUNKY talent agency
Actress: Thea Rasche
Actor: Bejean Banner
VO Kids: Leentje Bustorf (ENG: Miu Whigham)
VO Off: Christina Puciata (ENG: Kirsten Hohls)
Voice Memories: Hanna Mall
Location: Florian von der Heydt
Camera Rental: Vantage Film
Light Rental: ARRI Rental
Prop Houses: Delikatessen Props Fundus Berlin
FTA Film and Theatre Equipment
Axis Mundi Filmwelten Equipment
Art Rental Shop
Baby-Walz Specialty Store Berlin