Chemical pollution affects not only the air and the oceans but humans as well who, unknowingly, might pass on the negative effects of such toxic materials to the next generations. For instance, did you know that hormone-disrupting chemicals, which can be found in everyday products, infect not only the water we drink and the air we breathe but also contaminate an infant's meal? Despite the EU's promise to protect babies from endocrine disrupting (EDs) chemicals and ban them in baby bottles, such substances are still present in products like detergents and cosmetics, affecting the mother's milk and, consequently, the well-being of the baby.
In a campaign to raise awareness about the "global threat" of chemicals in breast milk, one of the biggest European producers of eco non-toxic household chemicals, Clovin, launches a "potentially toxic but perfectly legal" fragrance. Made using the typical dose of EDs a baby ingests within six months of breastfeeding, the "My First Poison" perfume was developed with the help of agency FCB&theMilkman and packed in a pink fragrance bottle.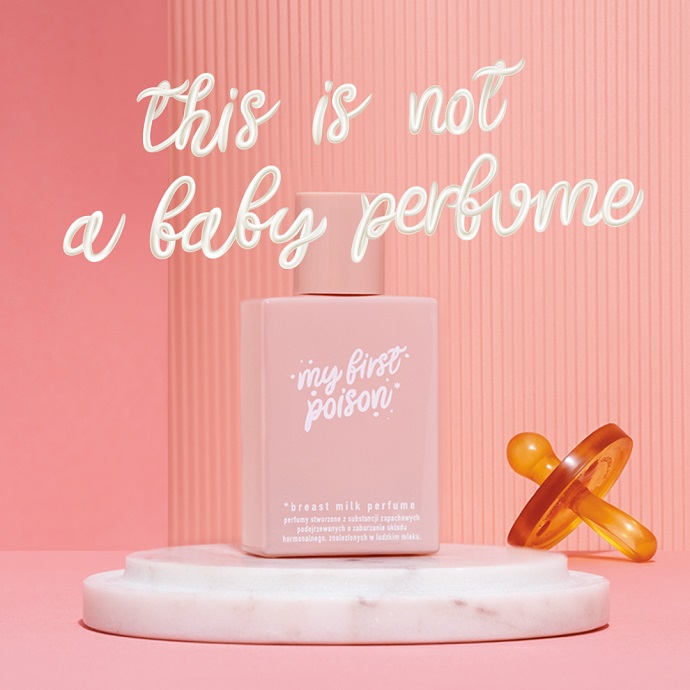 Considered to be a threat by the UN and WHO, EDs have not been fully regulated in Europe and the USA. These chemicals act like hormones and can be dangerous during pregnancy and a kid's first years of life, causing cancerous tumors, congenital disabilities, and other developmental disorders and are associated with reproductive and fertility issues. Wanting to erase such substances from everyday items, the brand makes the invisible visible, turning these chemicals into a poisoned fragrance that smells like protection for infants and adults as well.
In Europe, the EU Commission doesn't require to warn consumers about these disruptors on the labels. While some experts claim that EDs can't make it into our bodies, Clovin's experiment proves otherwise. Made using only suspected EDs from fragrances present in cosmetics and detergents found in human milk, the "My First Poison" fragrance shows that these substances make it to our tissues but they can also be passed on to infants via breast milk.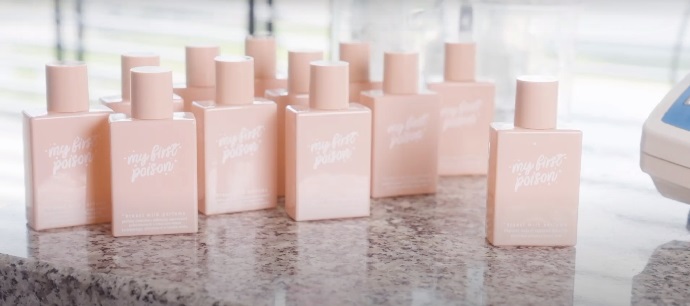 Not much has happened concerning the promise to protect people from exposure to EDs the EU has made many years ago. As such, the brand saw this year's Mother's Day in Poland as a great opportunity to address this issue and surprise moms from the European Parliament with an unusual gift: The My First Poison perfume. The possibly harmful but made of legal ingredients fragrance was accompanied by a petition, asking the European Parliament to introduce clear information on the product label so that consumers — particularly mothers — can make an informed choice on what products they are purchasing.
The fight against chemical pollutants is not only for our environment but for our and our kids' bodies as well. With the help of TÜV NORD, an independent testing service, Clovin created an "ED free" certificate, which can be used by all producers on the market to introduce a new safety standard for the industry. A microsite complements the initiative while a short video urges viewers to join forces to put pressure on the EU Parliament to introduce ED warnings on the labels.
Credits:
Client: Clovin S.A.
Agency: FCB&theMilkman
Creative Director: Agnieszka Klimczak/ Gosia Drozdowska
Production Company: Joho