Committed to helping millions play, Gatorade — the leader in sports fuel — continues to Fuel Tomorrow with a new, motivational chapter. Developed in partnership with its social agency of record, Swift, the "Inner Strong" initiative represents an empowering message dedicated to the new generation of athletes, who are encouraged to look within, be aware of their potential, and use their inner strength to build their way up.
The effort marks the brand's second installment of its broader, year-long "Equity in Sports" brand platform, created to break down barriers to inspire the next generation of athletes. It includes three one-minute-long spots, all focused on the key role perseverance, determination, and dedication to strive (in sports) play in helping us progress and, ultimately, attain success. Each video is made using a combination of real-life footage and animation and features a famous athlete communicating how their inner strength helped them in achieving greatness.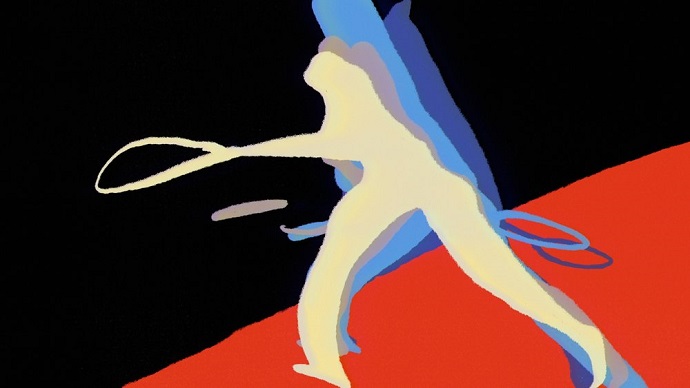 The brand's campaign "goes inside the minds of star athletes," we find out from Computer Team, the Portland-based animation studio that was in charge of letting the audience discover what's the fuel Serena Williams uses to attain success. The studio's work features the case of the tennis player, whose Inner Strong is based on belief — an attitude the athlete embraced to become one of the greatest ever.
Basketball player Hansel Enmanuel's story is visually narrated by Unlimited Time Only, a creative duo specialized in animated content. Voiced by the athlete himself, the video carries us inside his own mind where we see how the player manages to turn inner struggle into inner strength. Besides using a combination of 2D animation, collage, and stop motion, the team has also painted an anatomical model of a human heart in gold, ensuring that all elements inside the video faithfully reflect Enmanuel's Inner Strong: focus.
Berlin-based Australian artist, animator, and award-winning music-video director Lucy Dyson (RW Media) was the one to bring gymnast Sunisa Lee's Inner Strong to life. The athlete shares that work ethic is what helps her thrive in the gymnastic world. "You are the only person that can push yourself every single day," Lee says in the video while empowering the public to "really think on what [they] want to achieve."
"What's inside me, is inside you too" is the line that echoes throughout each video. So, whether you decide to watch the films individually or together, the message remains the same: Namely that the thoughts that run inside these athletes' minds run in everyone's minds as well and that it is the inner strength the one to help us achieve success.
Gatorade plans to use its brand platform to direct action across three areas: Resourcing community programs to help kids play in a safe environment, providing access to sports facilities, equipment, and transportation, and, lastly, training coaches on how to be champions for equity and inclusion. The multi-year initiative includes an initial $10 million investment in organizations that are driven by the same beliefs.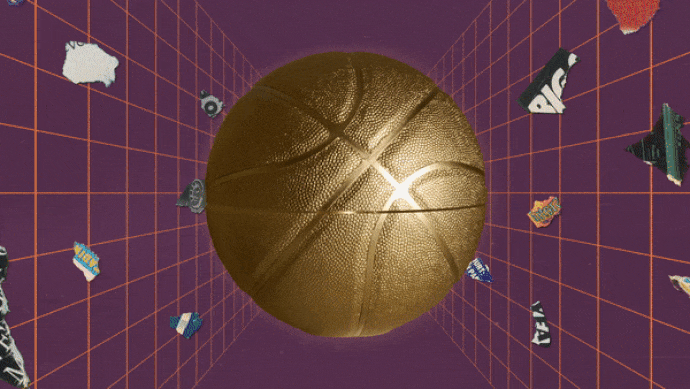 Credits:
Client: Gatorade
Agency: Swift
Chief Creative Officer: Eric Segal
Creative Director(S): Kimi Peterson, Paul Bjork
Associate Creative Director(S): Guy Overfelt, Terrence Watson, Anthony Taylor, Gabe Cendoma
Art Director(S): Nakita Simpson, Marina Choy
Copywriter(S): Ty Miller
Senior Creative Producer: Tomás Alfredo Valladares
Account Director: Alex Gatewood, Jaime Komitor
Senior Project Manager: Timothy Tontz
Strategist: Ian Goldizen
Production (Swift, LLC):
Line Producer: Tomás Alfredo Valladares
Director Of Photography: Judah Switzer / Document PDX
Production Service Company (Mexico): Story, We Produce
Line Producer: David Phillips
Post Production (Swift, LLC):
Post Producer: Tomás Alfredo Valladares
Editor: Cody Liesinger
Motion Designer: Martin Warszawski
Sound Design:  Helio Sound
Animation / Illustration / Storyboarding (Serena Williams): Drew Tyndel / Computer Team
Animation / Illustration / Storyboarding (Hansel Enmanuel): Unlimited Time Only
Animation / Illustration / Storyboarding (Sunisa Lee): Lucy Dyson / RW Media
Client (Gatorade)
Chief Marketing Officer: Kalen Thornton
Senior Director of Consumer Engagement: Brandi Ray
Director, Social & Sports Culture: Katie Montiel Vidaillet
Associate Marketing Manager: Maurice Watkins
Sports Marketing: Keri Lockett
Sports Marketing: Connor Wudrick