From virtual personal assistants such as Siri or Cortana to self-driving cars, people have been taking advantage of artificial intelligence (AI) without even realizing it. Although this subject is and will continue to be highly controversial, the star of "Jeopardy!" in the first man-vs-machine competition, IBM's computer system Watson proves in the latest campaign conducted by Ogilvy & Mather that AI can be good for humanity's progress. Strategically titled as "Watson at Work," the campaign reflects the benefits of cognitive computing and its applicability in various work fields.
Even though it is a computer, Watson has the power to learn from personal interactions in a manner quite similar to the way ordinary people gain knowledge. The information accumulated over time pushes IBM's intelligent software to provide rapid and efficient responses to a series of issues that are often faced by people.
The New York-based agency captures the true role and essence of cognitive computing in various industries such as aviation, medicine, or sports, through nine short videos which were released along with the campaign.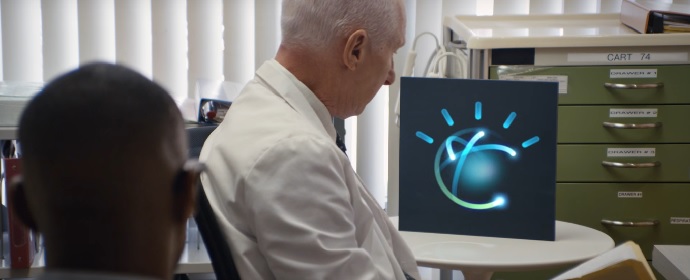 Prior to taking human jobs, IBM even approached a topic far off to artificial life — art. Contacted by 20th Century Fox, the technology company fueled its supercomputer with horror movie scenes and managed to generate the first horror movie trailer by AI for "Morgan." A similar move was also made by Canal+ when it used IBM's technology to promote its TV show "The Young Pope," through which Watson trolled Internet users on social media with ironic Bible verses.
With each 40-second-long-video submitted, we can see Watson working… literally! The complex device demonstrates that its presence is very important in various workplaces because it helps people do their jobs more efficient and save precious time as well.
The videos highlight the machine's real performances with the first film titled "Engineering" which portrays the intelligent robot as a technician that can predict an elevator malfunction.
The Watson Personality Insights API for IBM's computer acts as a scout, helping identify the best athletic players, a task in which we see Watson still learning basketball terminology.
As a winemaker, Watson analyzes satellite imagery in order to obtain the finest grape variety for wine-producing while keeping a local dog in line.
Medicine is another field where Watson would be more than competent; in the short movie on healthcare, the "AI with attitude" is presented to viewers as a doctor who has the ability to analyze millions of clinical reports in order to deliver a specific treatment adapted to an individual patient profile.
IBM's Vice President of Branded Content and Global Creative, Ann Rubin said that people's way to live and work can be changed by cognitive technology, explaining that this campaign "shines a light on how Watson's cognitive capabilities are making people more effective in their day-to-day jobs, no matter where they work."
Is IBM's Watson a workaholic? See for yourself in the following videos and let us know in the comments if you would put this ultra-smart computer to use in your own business.
Credits:
Client: IBM Watson
Creative Agency: Ogilvy & Mather