A trip to the heart of the mountains usually brings tranquility. No traffic jams, no honking, and no crowded spaces. Just silence over a place that awaits you to fully recharge your batteries. Yet, if you happen to travel to the Italian Dolomites around these days, you'll be greeted with something that is 100 percent anthropic: a pop-up store that is installed at 2055 meters above sea level. The North Face's store to be more specific.
The high-altitude store is reachable only on foot, after you complete a two-hour-long hike in the popular mountains. As part of the brand's Pinnacle Project, the unusual installation—crafted in partnership with First Day of Spring agency—invites rebellious spirits to summon their forces and explore the outdoors through fashion, design, and music.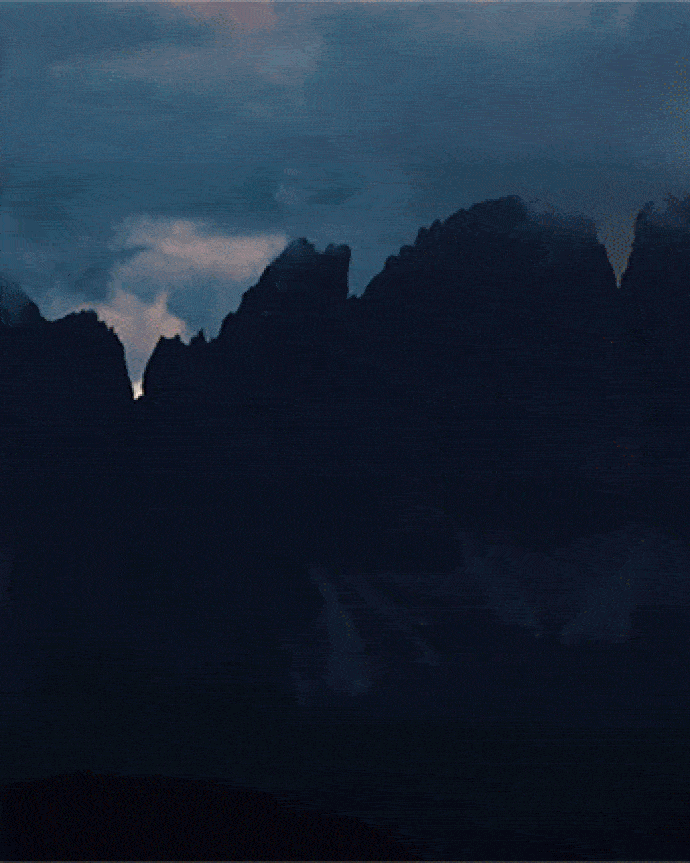 The idea of opening a store located high above the rest of the world came to fruition 50 years ago when, on 26th October 1966, The North Face installed a humble outdoor goods store at San Francisco's North Beach. During that night, the real spirit of the brand was born. An eclectic crowd of punk climbers, fashionistas, activists, fancy socialites, and local beatniks stepped beyond the shop's thresholds, where the music of the legendary band Grateful Dead entertained them.
Half a century later, as a homage to that magical night, the equipment manufacturer specializing in outdoor sportswear wants to relieve that moment again. That's what the mountain shop is all about. But the experience doesn't stop in the Dolomites. Following the exclusive event in Italy, the store will continue its voyage and land in Berlin and Manchester pretty soon. Time to get your gear ready!
The pop-up store opened its gates not only to become worldwide news. Just like any normal shop, the it is built to sell something. Although the alpine business does not reveal very much about the event—particularly to incite the visitors' curiosity, North Face announced that there are eight iconic items inside the activation that belonged to famous athletes. Still sitting behind your keyboard?
Various pieces of garments worn by iconic explorers including Alex Honnold, Conrad Anker, Herve Barmasse, David Gottler, Tamara Lunger, James Pearson, Xavier de le Rue, and Caroline Ciavaldini are waiting to find a new master. And it could be you who could get the restored fashion items. Plus, they now have a new label with a personal message from the athletes.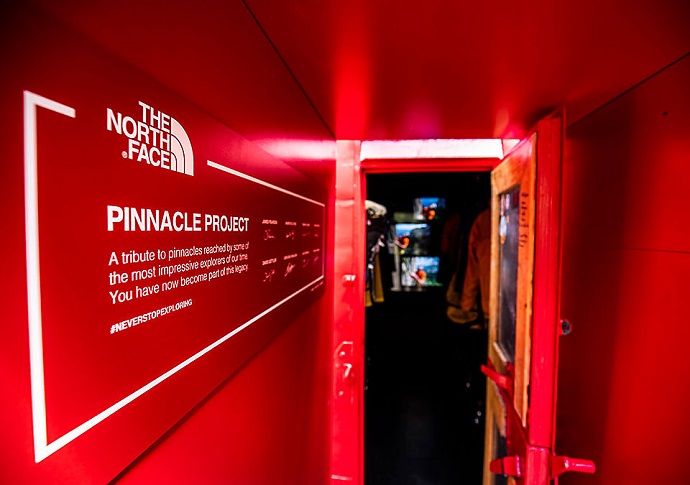 To support the initiative, the Amsterdam-based agency, which "connects brands with popular culture" and has a history in creating pop-up shops, created a 30-second-long video that presents the campaign's centerpiece, the pop-up store, in a magical landscape.
There is also a dedicated website that supports the campaign and an auction event page, with all the profits going back to the preservation of the mountain environment. Don't wait up, pack your North Face gear and go for a hike!