The armed conflict in Colombia has been one of the biggest threats in the Latin American region since the mid-1960s. Even after President Juan Manuel Santos reached an agreement with Revolutionary Armed Forces of Colombia (better known as FARC) to end the fighting and attacks from happening, violence, drug trafficking, illegal mining, and other criminal phenomena continue to ravage Colombia. These criminal attacks are all led by former members of paramilitary or guerrilla groups.
For the Ministry of Defense of Colombia, it is a priority to stop such gangs from spreading their power, which is why the office joined forces with MullenLowe SSP3 agency to show one of the crudes realities that have become a part of the bloody conflict: Kids are being recruited by these gangs to be used for trafficking arms and drugs, exploited for illegal mining, and are pressured to commit both homicides and act as "bell ringers."
To highlight the reality that's happening inside Colombia's frontiers, the duo executed a Toys Vs Guns experiment that comes as a social study that puts the spotlight on children and on what they are capable of doing more quickly. For this week's #ThrowBrandThursday, you will be surprised to see at what the little ones should not be experts.

Children as young as 8 enter these crime gangs through different recruitment strategies. According to studies by the Instituto de Bienestar Familiar de Colombia (Family Wellbeing Institute of Colombia), more than 80% of kids who are recruited for organized crime join voluntarily. This basically means that they are not forced to enter the ferocious gangs, but they rather choose to become a part of such group as a form of an escape from their families who usually abuse, ignore, or bully them.
Toys Vs. Guns is a real-life experiment conducted to call the attention of the parents of such vulnerable kids. At the same time, the campaign highlights the consequences of the families' ignorance and lack of protection and love. It suggests that parents should spend more time with their kids, or else the youngsters will end up being involved in various crimes.
The social experiment #ToysVsGuns was created by creative experts at MullenLowe SSP3 , who asked a series of children from Colombia's vulnerable areas to come and join the project. What the creatives wanted to see was how long it would take them to assemble a real-life gun. Much to their surprise, the kids resolved the puzzle in just under a minute! Oh, and just so you know, it took them much longer to assemble a regular toy. Yes, for them, it was more complicated than assembling a deadly weapon! This isn't the world in which Ministry of Defense wants its citizens to live…
"We were shocked by the fact that a 9-year-old kid could assemble a weapon in such a short time, so we needed to do something with it," said Carlos Andrés Rodríguez, Executive Creative Director at MullenLowe SSP3 Colombia, in a press release.
"This campaign reflects the consistency of the Ministry of Defence. Year after year, they've been asking us for ideas that help to solve the problem of war in Colombia by touching human emotions," added Juan Pablo García, Client Service Director, MullenLowe SSP3.
The campaign has aired in Colombian media, with TV ads and online video, press ads for local newspapers, posters placed near schools, and other public areas frequented by parents. Once can only hope that the Colombian kids will play with toys more often, rather than guns…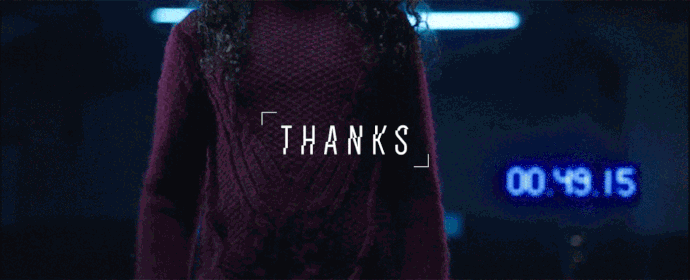 Credits:
Client: Ministry of Defense of Colombia
Agency: MullenLowe SSP3