ING, a Dutch multinational banking group, has already shown us how much it honors and appreciates the famous painter Rembrandt. It kind of 'resurrected' him during the "Next Rembrandt" award-winning project and it runs an online portal dedicated to the master himself. But this love towards the artist doesn't stop here: Together with creative agency JWT Amsterdam, the brand succeeded to give a real-life voice to the world-known painter. How? And why, might you ask? Hold on, because you'll find out in just a few seconds. Just keep on reading…
By using data and technology, the Amsterdam-based agency brought back Rembrandt's true voice and now the creatives invite you to listen to how the master sounded like. To bring his voice to life, ING worked closely with a group of experts from the Pittsburgh's Carnegie Mellon University who helped the brand track down the Dutch artist's painting techniques, personality, language, and lastly, voice. Their discoveries all come together in an audio adventure titled "The Rembrandt Tutorials". These are narrated by the painter himself: Spoken in his very own words, using his original 17th-century language. Three centuries later. Pretty impressive, right?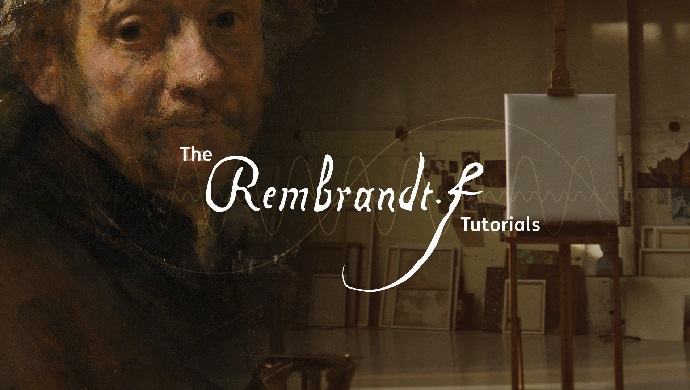 The campaign commemorates 350 years since the painter passed away. To help the painter 'raise' his voice, the experts of Rijksmuseum first analyzed Rembrandt's painting technique and personality. Then, the Dutch Language Institute translated the tutorials into Nieuwnederlands, a version of Dutch language which was spoken in Rembrandt's time. Due to the fact that the written and spoken word are different from one another, the University of Leiden helped reproduce the original 17th-century pronunciation. Lastly, by combining all the data gathered, Rembrandt finally 'recovered' his voice, with the help of Carnegie Mellon University in Pittsburgh, USA.
"We're able to do so much now with modern technology and data. There's a huge increase in the use of biometrics: identification methods based on unique physical traits. We can already produce facial composites based on voice recordings. In this case, we reversed the technology to recreate Rembrandt's voice. As far as I know, this is the very first time a voice has been reconstructed using self-portraits and data. Without the technological developments in A.I., none of this would have been possible," said Rita Singh, Speech Scientist at Carnegie Mellon University.
Now that we have The Rembrandt Tutorials, students might not have more excuses not to paint like a master. The series consists of six tutorials. Each of them highlights a different topic, including sketching and portrait painting, painting techniques and materials, use of light and underpainting, and color composition.
"Once again, this is a project that shows ING's drive to apply technology and innovation to the domain of culture sponsorship. Making rich Dutch cultural heritage accessible to all. As a creative agency, assignments like these are right up our alley. We believe that the marriage of technology and creativity is a happy one. And one that will last. Oh, and of course we love Rembrandt. He was, is and will be a big inspiration for us always," explained Bas Korsten, Creative Partner, J. Walter Thompson Amsterdam.
Below you can watch the first three tutorials. If you wish to continue your studies, visit the ING's website, where you can discover other projects that honor the image of Rembrandt.
Credits:
Client: ING
Agency: JWT Amsterdam