Adopting a dog or a cat from an animal shelter is an amazing thing to do. When you are doing this, you actually save more than one life. For example, in the US only, out of the approximately 7.6 million companion animals entering animal shelters nationwide every year, approximately 2.7 million are euthanized. This happens because the shelters are crowded and people need to make room for another generation that is yet to come. This is why NGOs start making call-to-action campaigns, empowering citizens to adopt a stray dog or a cat. And oftentimes, such projects do have very good results.
Unfortunately, there's one more obstacle shelter dogs need to overcome: The fact that most of them are either old, disabled, or sick. For these animals, chances to be adopted are quite low. Yet, if you listen to their stories, you might reconsider your decision.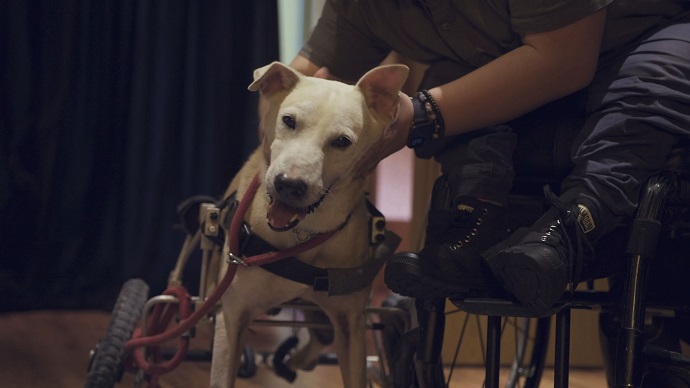 To actually listen to what such dogs have to say about their own lives, Edelman Singapore, in collaboration with CAS (Causes for Animals Singapore), ASD (Action for Singapore Dogs), SAM (Society for Animal Matters), Chained Dog Awareness, and Mutts Rescue, launched a campaign, asking disabled people to narrate the stories of some unknown characters. Titled "The Perfect Voiceover," the project was launched just in time for Edelman's Global Day of Understanding, one of the firm's initiatives focused on diversity and inclusion. The campaign was contoured to increase adoption rates of shelter dogs, especially of those which aren't that lucky to be healthy as a horse.
The short film that complements the campaign features Lionel Tan, Theresa Goh, Jean Tan, Charlene Koh, Sandra Aulia​, Pamela Ng, Fiona Ke, Devika Panicker, and Kalai Vanen, who gathered in a studio to share both their personal challenges and those of a secret "person," who was affected by the same things as the narrator was. Basically, these people acted as "voiceovers" for the ones in need.
With tears in their eyes and a trembling voice, these people described the harsh life of the ones behind the stories. Much to their surprise, when they finished the stories, the narrators were greeted with those who shared the same experiences as them. Spottie, Scooby, Leng, Lexie, Logan, and Didi waited for them in a separate room to show them how much they appreciate letting everyone know about their sad past. But instead of hearing "thanks," the voiceovers were welcomed by some furry pals with tingling tails as a sign of gratitude.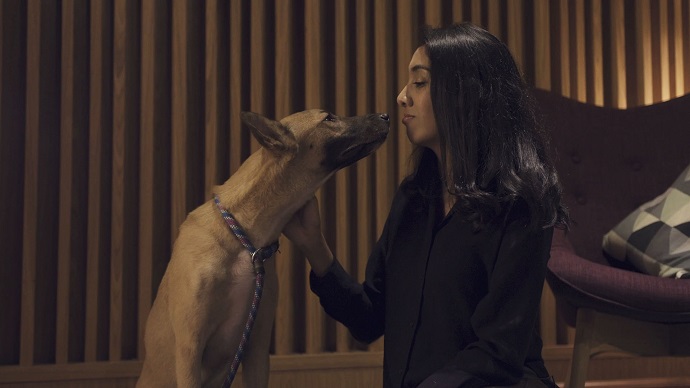 "As our society continues to speak out for inclusiveness and diversity, we also want to support the voiceless who are no less worthy of love and respect," Victor Ng, Executive Creative Director, Edelman Singapore, said.
"At Edelman, we know that diversity and inclusion of all types, enhance any vibrant culture. At the center of diversity and inclusion lie empathy and understanding. Thousands of local dogs are culled yearly because of misconceptions and shelters filled with dogs, ready for homes. We hope that The Perfect Voiceover not only increases understanding of the plight of our Singapore Specials, but opens the doors of more homes, to give them a better life," said John Kerr, Chief Executive Officer, Edelman Singapore.
The campaign's centerpiece video — which is distributed both on YouTube and Facebook — is supplemented by some other videos featuring the recorded "voiceovers." They are all accompanied by the following hashtags: #perfectvoiceovers and #adoptdontshop.
Credits:
CAS (Causes for Animals Singapore), ASD (Action for Singapore Dogs), SAM (Society for Animal Matters), Chained Dog Awareness, Mutts Rescue
Agency: Edelman Singapore