Since its creation in 2009, Minecraft has become highly popular and wildly accepted by youngsters around the world. It is considered to be one of the best video games ever and Game Designing even celebrates it as #1. But what makes this game be so appreciated? Maybe it is because it enhances creativity and works as a great platform to educate both teenagers and adults. Up until now, Minecraft has proven to be a great platform for learning more about forests that are constantly being threatened by logging, fighting press censorship, saving endangered coral reefs, and discovering war-torn heritage sites.
Minecraft managed to map out some of society's most burning issues and could not set aside the biggest problem of 2020: The COVID-19 pandemic. Together with design and innovation company AKQA, the game released "Blockdown Simulator," available in Minecraft's Java Edition, as an interactive way to help people better understand social distancing and how they can safely practice it.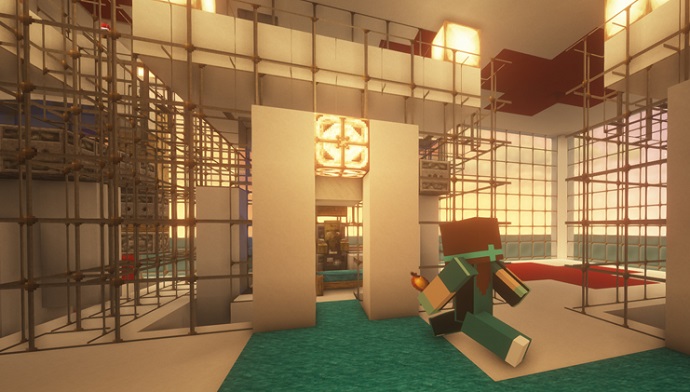 The simulator is centered on a map — created by Joseph Davies and Hugo Barne of AKQA, and the co-creators of Blockdown Simulator — which hosts a village. The inhabitants of this location are exposed to a highly infectious virus that transforms people into zombies. Within the heart of the village stands a control tower, used to simulate the outbreak by spawning Villagers and Zombie Villagers, raising or lowering houses, as well as locking or unlocking doors. Also, there is an underground hospital players can use to cure the infected villagers by sending them to the Zombie Intensive Care Units (ZICUs). To simulate a real-life healthcare system, only one Zombie Villager can occupy a ZICU at a time in order to avoid overcrowding. The rest is up to the player.
"We felt compelled to use our skills to make social distancing models accessible to everyone," explains Joseph, "especially younger audiences who might be confused about the new reality we are living in. As a partner to Mojang and Heart17, we felt this was a fertile ground to speak about this issue to new audiences."
"Minecraft was the perfect platform to show social distancing in a more tangible and meaningful light," adds Hugo. "By releasing Blockdown Simulator to the community, we hope to encourage positive discussions among its players, and beyond."
Blockdown Simulator is available for free, although it isn't available on newer platforms that use the Bedrock Edition. It was created to support the United Nations Development Programme and Heart17 for the #TomorrowTogether campaign.
"Blockdown Simulator will always be in beta," says Hugo. "If you are a developer, modder, data scientist, or just a tinkerer, please build upon, hack, or even remake it. We would love to see it evolve into, or inspire, a more compelling tool," he concludes.
So, what's it going to be? Save the world or watch zombies take control of it?
Credits:
Client: Minecraft
Agency: AKQA