Even though the World Health Organization (WHO) has recommended that healthy people do not need to wear a mask, some countries are thinking of making face masks mandatory. For example, Europe is moving towards making covering your face and mouth mandatory – especially on public transport and in crowded places. Even outside of Europe, face masks are not an option. They must be worn in order to stop the virus from spreading. Yet, many people hate the masks as they are responsible for face irritation, difficulty breathing, moisture buildup, and if you wear glasses, foggy vision.
Yes, masks are mandatory, but it is not only us, the adults, who hate them. Kids are against them too. But what if we come across a creative alternative for this equipment? What if there were masks that we want to wear, not just have to wear? This is a question for which students of the M.AD School of Ideas have found an answer. While participating in the Visual Impact course, students were asked to come up with a solution that could help change the trajectory of the virus.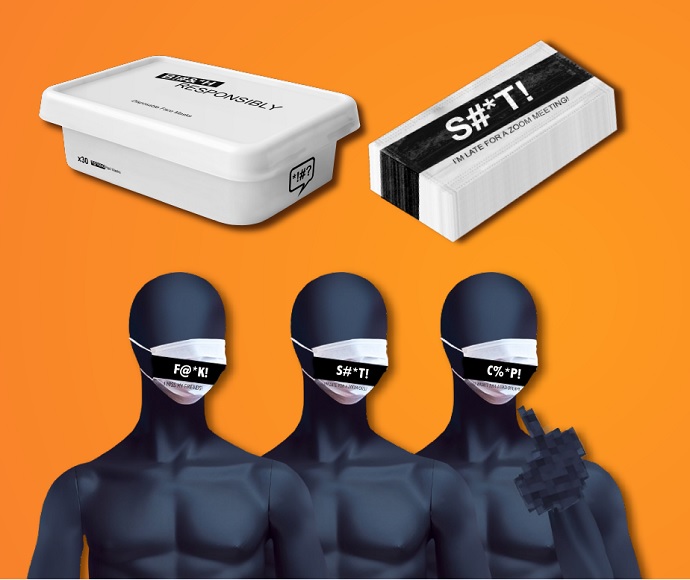 "While the world hunts for a cure, we can do our part to support not only our healthcare heroes but our world. And as creatives, we can play a unique role here. If we work together to harness the power of our creativity, we can produce ideas and solutions that have the potential to generate palpable change. The brief for this assignment was simple but critical. As masks become as common as gloves and socks, let us produce compelling masks that the world will want to wear, not just have to wear," says Pippa Seichrist, M.AD School of Ideas founder and instructor of the course Visual Impact.
By targeting different groups, the students have come up with three interesting designs. There are the "FUN-MASKS" which are addressed to kids, the "B!#*H Responsibly" for those who are constantly complaining about keeping a distance from one another, and "MOD ART MASKS," created in response to the fact that museums are closed, depriving people of art.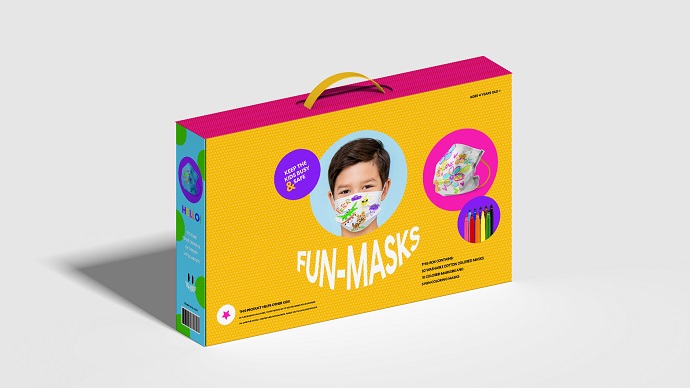 So, let's see how each of them looks like. The "FUN-MASKS" were created by Vic Parizzotto, a first-year student at M.AD School of Ideas. As many know by now, convincing your child to put on their shoes seems to be an impossible task. Imagine what happens when you ask them to wear a mask. However, when children see what these masks look like, they will want to wear the mask without being forced to do so by their parents.
The masks are made and sized for kids. But what makes these masks great is that they double as a "coloring book" children can draw on using washable markers. By allowing them to customize their own mask the success rate could be higher. "We're FUN-MASKS! We're simple and fun, cool but responsible. We are here to make safety and health exciting for everyone, join us, and make the world a more conscious and creative place. Not all heroes wear capes, but all of them wear masks. #stopthespread," says the student.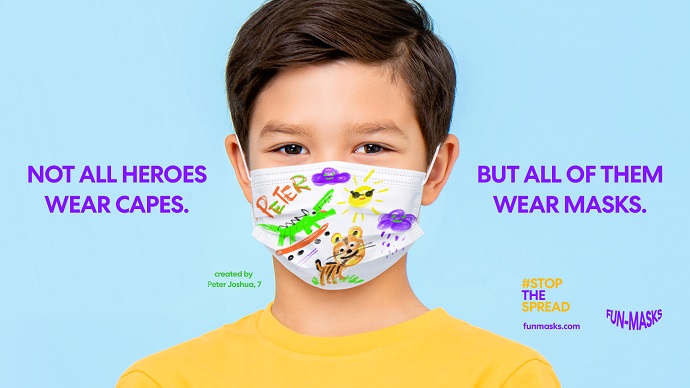 Moving forward, we see the "B!#*H Responsibly" masks, which were born out of Austin Rettinhouse's — also a first-year student — frustration regarding the COVID-19. We already know that swearing can boost strength and reduce pain. It makes us feel better. So why not wear these curse words on our faces? "We are all on the same page: COVID-19 f@*king sucks. With some creative censorship, you too can share your endless complaints with those 6 feet or further. There's never been a more appropriate time to b!#*h and moan, so strap on a mask and B!#*h Responsibly," the student comments.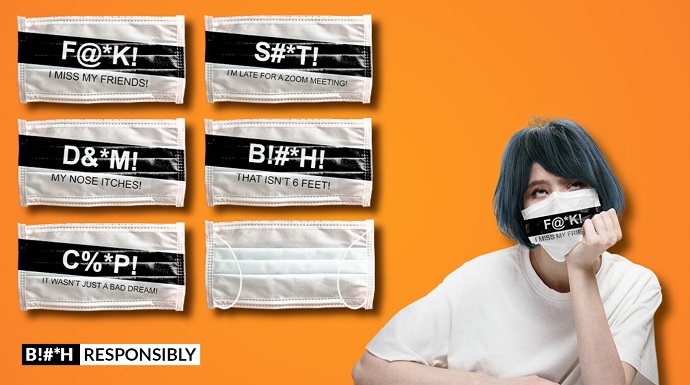 The "MOD ART MASKS" were created to diminish the negative impact the virus is having on culture. Developed by Vic's classmate, Jean Lee, a first-year student at M.AD School of Ideas, the masks bring us closer to art. The designs proposed by the student provide a fun new way for art enthusiasts and museum-goers to wear and promote modern art while staying safe.
"Now more than ever, we would need the help of patrons so museum doors could remain open for future generations to enjoy modern art. Patrons can show their support for modern art by wearing MOD ART MASKS. MOD ART MASKS celebrate the art of Roy Lichtenstein, Henri Matisse, and Piet Mondrian. The masks reflect the aesthetic of Lichtenstein's pop art influence, Henri Matisse's terminal cut-out era, and Mondrian during the De Stjil movement," Jean Lee, Art Direction M.AD School of Ideas, said.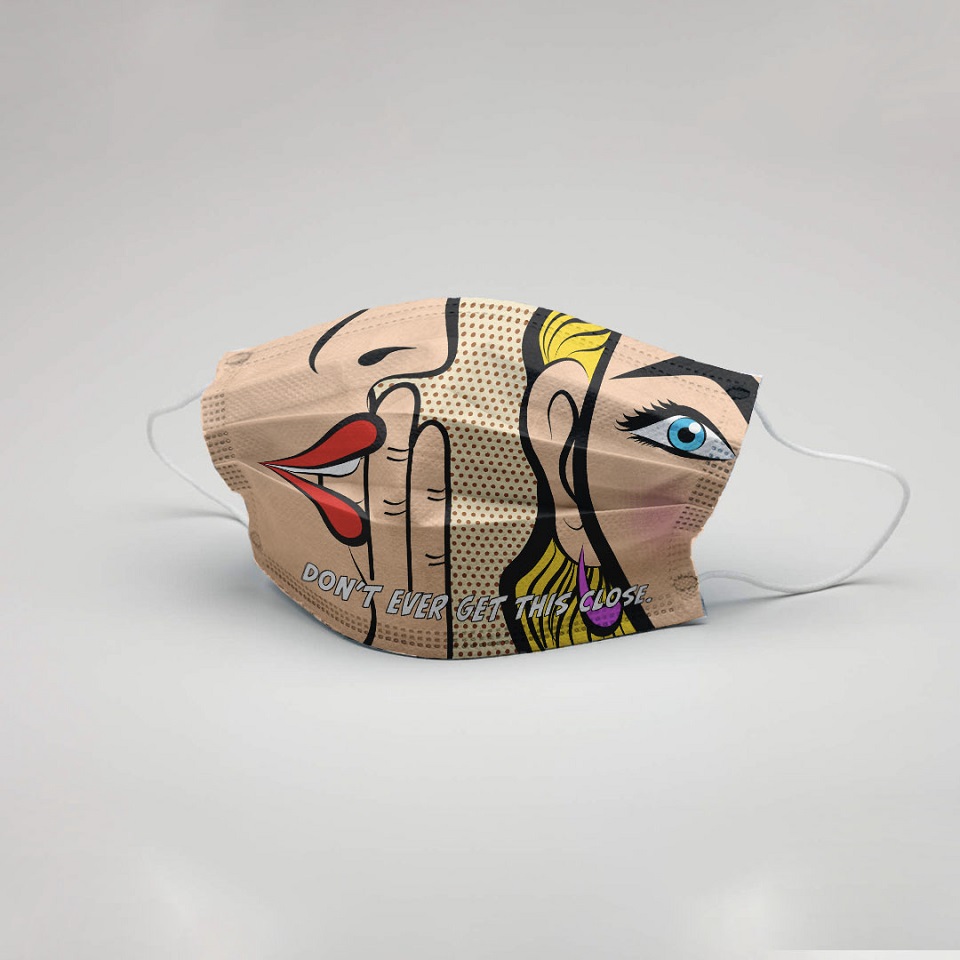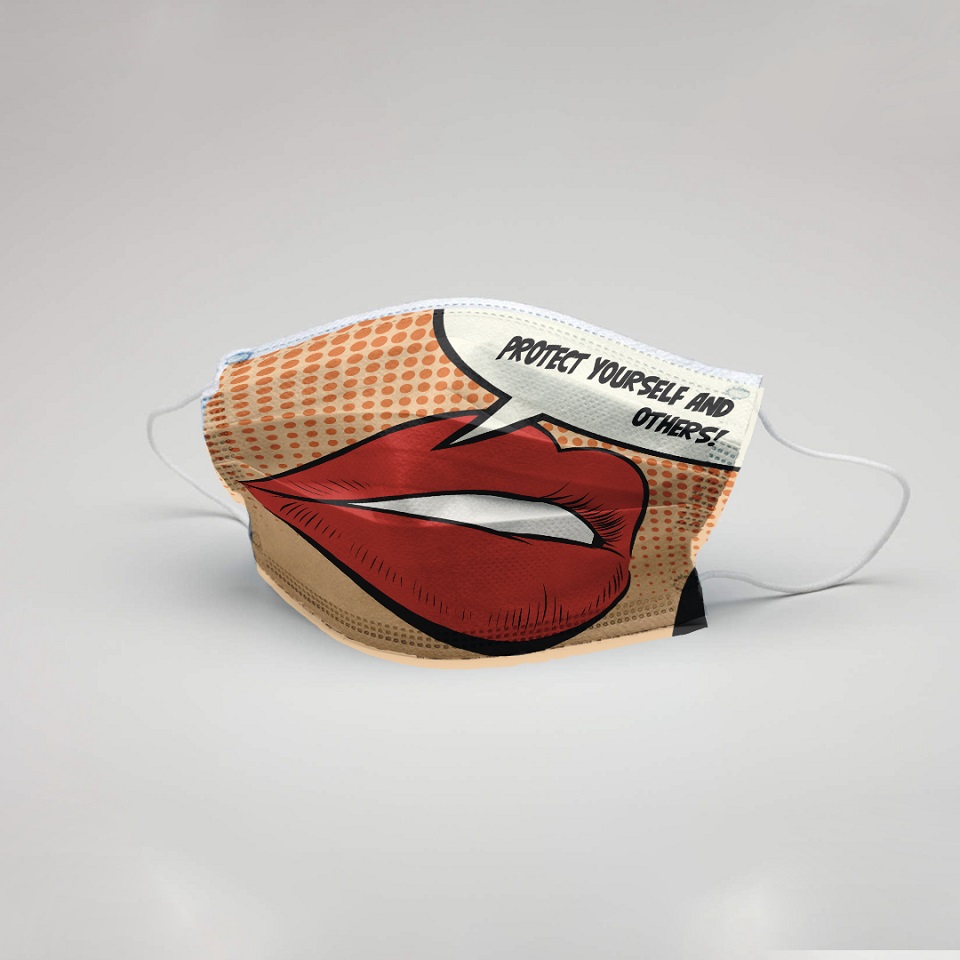 Which category do you think fits you best? We're young and don't have kids yet, which means that "FUN-MASKS" are out. This leaves us with the two other options: "B!#*H Responsibly" and "MOD ART MASKS." Yet, we are somewhere in between. Oh, if only there were a mask to beautifully blend the two ideas… It would be much easier for us…
Credits: