If you're not a morning person then probably everything irritates you while preparing yourself to start the day. Waking your kids up from their sweet sleep is hard work, the tube of toothpaste is empty, and you stained your clothes too because you couldn't spread that stubborn butter on the bread. How many of you have failed the task of spreading the dairy product on your bread right after you've taken it out from the fridge? Ah, and you're in such a hurry…
So, do you leave your house on an empty stomach? Not really recommended, right? You know what they say: "Eat breakfast like a king, lunch like a prince, and dinner like a pauper." It is the most important meal of the day…If only the stars would line up so that everything would go "Smoooth" in the morning…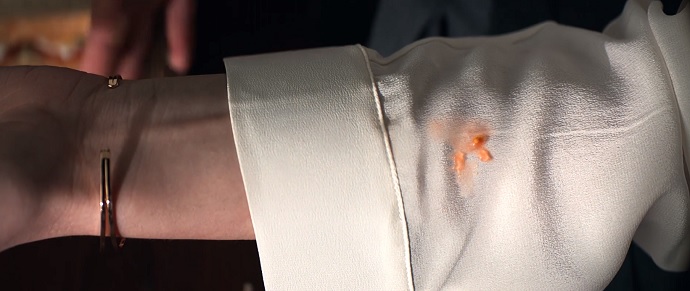 Oh, but the planets did all align, and their effect is not negligible. Like, look at this lady from Lurpak's ad commercial, made by Wieden+Kennedy London. Her morning ritual is perfect and everything goes smoothly: She wakes up, prepares her breakfast, does her hair, pours the coffee, and also doesn't forget to put her lipstick on. How does she master food in such a hurry? Well, during this week's #ThrowBrandThursday column, we'll see what the secret behind her perfect morning is.
We looked at the video over and over again and concluded that her routine wouldn't be that great if it wasn't for Lurpak Softest, the brand's softest spreadable butter (well, apart from its Lighter range), which helped her save some precious time. Päivi Piirala, Senior Global Brand Manager, Lurpak, said in a press release: "We're very excited to bring this new more spreadable product to the market. We know that soft bread is loved by the UK consumers and this product is the perfect match for it with the great Lurpak®️ taste in a softer texture. We wanted the whole communication around the product to convey the smoothness of it and show people that they don't have to compromise on taste even when they are in a hurry."
And while the butter pampers our taste buds, the ad is a visual delight for commercial enthusiasts, especially film directors who are specialised in food advertising. In an open letter to Dan and Ray, the creative directors of other ads made for the Arla Foods-owned brand, Olaf van Gerwen, film director and author at our sister site, Brandingmag, wonders what was going on through their minds when they imagined the ads.
"What is it about your series of Lurpak ads that makes them so iconic? Is it because you chose non-food powerhouse directors like Dougal Wilson and Scott Lyan to shoot them? Makers who were not infected with traditional food close-ups and slow-motion aesthetics?" Frankly, "we unashamedly receive your Lurpak ads as a reference for nearly every food project, no matter how beige or boring," he continues.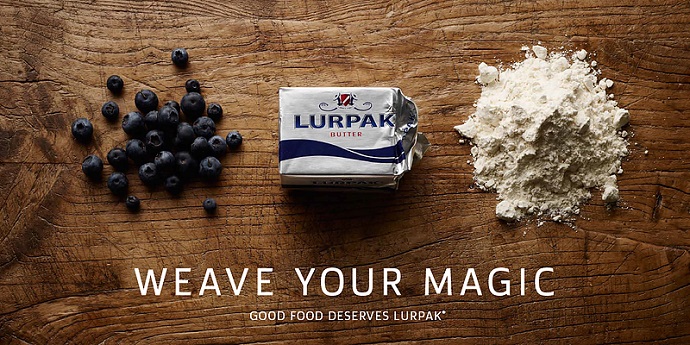 Whether they were inspired by the duo's ideas or they just wanted to keep this "tasty" ad feature run through other Lurpak campaigns, we can't say for sure. What it is 100% true is that the creative directors that worked on "Smoooth," Carlos Alija and Laura Sampedro, say that "the challenge was conveying such a specific new benefit in a way that felt true to its values. We thought making viewers experience the flow of a perfectly smooth and continuous butter spread could be both satisfying and epic."
"We have created a campaign that we're very proud of," concludes Piirala. Of course, the London-based agency's pride is justified: They won the Big Award in the Grocery & Soft Drinks category at the Campaign Awards and the Silver Award at the Clio Awards. Smoooth!
Credits:
Client: Lurpak
Agency: Wieden+Kennedy London
Creative Director: Carlos Alija & Laura Sampedro
Creatives: Juan Sevilla & Mico Toledo
Executive Creative Directors: Iain Tait & Tony Davidson
Group Account Director: Paulo Salomao
Account Director: James McHoull
Account Manager: Pat Nally
Planner: Indiana Matine
TV Producer: James Laughton
Print Producer: Amy Leach
Head of Business Affairs: Helena Tomas
Business Affairs Manager: Becky Day
Production Company: Somesuch
Director: Kim Gehrig
Executive Producer: Seth Wilson
Producer: Jacob Swan Hyam
Line Producer: Rebecca Sykes
Director of Photography: Daniel Landin
1st AD: Jez Oakley
Food Creative: Katie Giovanni
Editorial Company: Trim
Editor: Tom Lindsay
VFX Company: Time Based Arts
Producer: Chris Aliano
Colourist: Simone Grattarola
VFX Supervisor: Francois Roisin
Lead Flame Artist: Stephen Grasso
Flame Artist: Adam Paterson
Nuke Artist: Linda Cieniawska
3D Artists: Federico Vanone & Federico Guzzardo
Music Company: Twenty Below
Producer: Emily Pritchard
Composer: Matt Tamsedge
Sound Company: 750mph
Sound Designer: Sam Ashwell
Producer: Mary-Ann D'Cruz
Image: Dan & Ray