Whether we wear tattoos as a fashion statement, a symbol to express our personality, or simply to cover some scars, some of us simply love them and proudly wear them. We spend a lot of time choosing the model, because, let's face it, this will remain on our bodies for the rest of our lives. But how much importance do we have on post-tattoo care? Keeping the inked spot moisturized is as important as choosing your tattoo. Because the looks of your painting on your skin depend very much on this.
As a brand with a mission to encourage people to engage in meaningful conversations around tattoos and that works on creating a space where tattoo enthusiasts could share their personal stories, Electric Ink, now rebranded as Stories & Ink, looked for a creative way to express this message. Who better to help the brand convey this concept than Robot Food, an independent branding agency based in Leeds, the UK, that proved us many times that welcoming new challenges is part of their identity? And the mere fact that they resurrected Grinch — just in time for Christmas — is proof enough that the agency doesn't shy away from anything.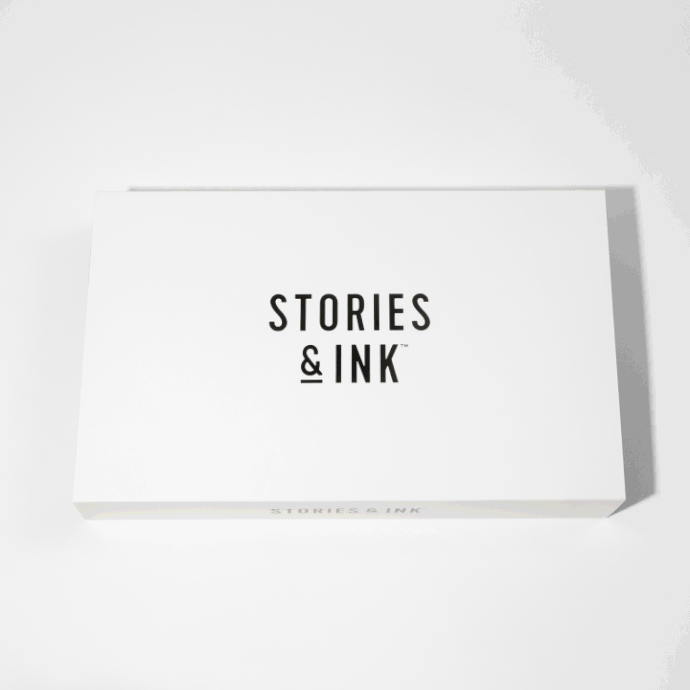 Following a strategic shift online as a direct-to-consumer, tattoo skincare company, the Leeds-based agency helped the company rebrand. Besides this change in business strategy, the creatives thought that this is the right time to reassess the brand, thinking of creating the potential for wider growth. After analyzing the market, the agency concluded that this potential lies in the online world, where the brand can better connect with consumers.
The clients' demands are growing, they are becoming more selective with the products they choose. If we rely on this theory, it is understandable why they want to interact with brands that mirror their values and beliefs. That's why, when working on the brand strategy, the artists chose to put the consumers at the heart of the brand, creating richer experiences for them across all touchpoints.
"The decision to reposition the brand was inspired by the passion and creativity of people with tattoos. We wanted Stories & Ink to become a go-to source and credible commentator on the culture — sparking conversations and championing different voices, styles, and experiences," said Natalie Redford, Creative Strategist at Robot Food.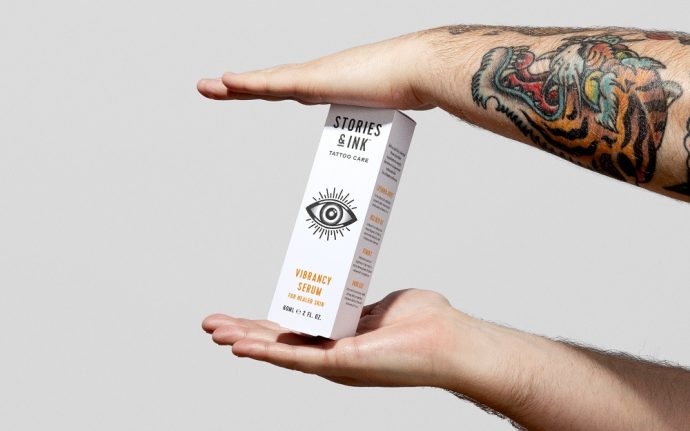 Robot Food's approach regarding the new design is more holistic. The agency developed the packaging design in such a manner so that it appeals to tattoo enthusiasts without shouting out "tattoo." Plus, the recipients borrow the contemporary looks of those typically developed by health and beauty brands.
"Now, more than ever, to be truly successful, brands need a compelling purpose behind their design. We saw the move to DTC as a necessary business decision, an opportunity to cement our position as a global brand, but also to add depth to the identity to take it beyond just product into a lifestyle. Since shifting, we've raised £300,000 to fund our strategy. We've also formed a partnership with one of the largest online health and beauty retailers across the United States and Canada. Stories & Ink is just the start for the partnership and I can't wait to reveal other brands that will disrupt their categories," Simon Forster, Founder of Robot Food and Co-founder of Stories & Ink, explained.
While this tattoo care collection is exactly what one needs to ease the pain on the skin, we think that the illustrations that complement the packaging are a true source of inspiration for those who look for their next tattoo.
Credits:
Client: Stories & Ink
Agency: Robot Food