Back in 2011, Beck's Brewery decided that it is mandatory to continue its commitment to the arts, especially against the background of instability in the world of arts. To show that the company continues to support artistically talented individuals, Beck's launched The Green Box Project, the world's largest global networked augmented reality gallery that brought artworks to life via mobile phones.
Beck's ambitious experiment is part of this week's #ThrowBrandThursday column, a project that gathered a plethora of artists from the worlds of design, fashion, art, and music, asking them to let their imagination surround a green cube, which unlocked its artistic content once triggered by a smartphone app.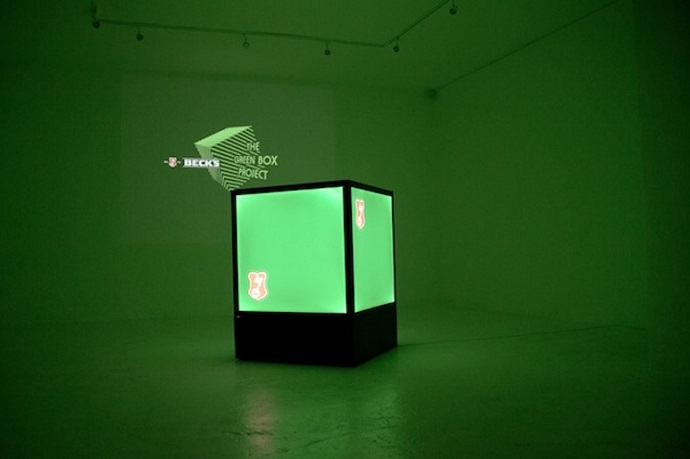 Developed to inspire and financially support talented people, Beck's sought to stretch its project for three years, during which the brand planned to support 1,000 initiatives imagined by artists with a unique artistic approach. Anyone was invited to submit their ideas and the chosen ones received the needed funds so that the artists could bring their ideas to life.
Thirty internationally renowned creatives were commissioned by Beck's for its project, inspired by the fact that they are the representation of independent thinking, including producer Sam Spiegel and photographer Nick Knight, who oversaw the project.
The brand "seeded" these boxes in major cities around the US, the UK, and Europe, which could be unlocked by passers-by only through a specially developed application. Working closely with the artists and creative agency Mother, Flipbook Studio interpreted the sculptures into 3D augmented reality animations.
The project kicked off in New York City on Independence Day with a 200-foot digital sculpture imagined by Belgian artist Arne Quinze. Intrigued by the concept of a virtual installation, the talented man projected a red sculpture, which he placed on top of the torch of the Statue of Liberty.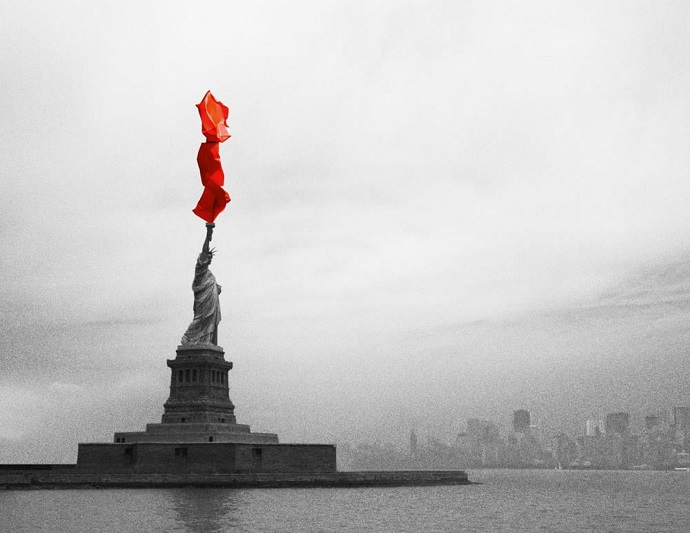 "This feels like a new art form; the juxtaposition between the world we see and the world we're going to be allowed to see through the technology. To me, art is the people's voice, it's about people expressing themselves and their position in the world, and with this project, everybody's voices can be heard," Knight said.
A similar initiative was implemented in Serbia by the Museum of Contemporary Art Belgrade. Shut for 10 years due to renovation, the institution thought of surprising museum-goers. The fans weren't able to admire the art inside the building's walls. That's why the museum took the art objects on the streets. Well, virtually. Thanks to an AR app, Serbians had the opportunity to inspect the artworks through the lenses of the phone's camera. All users had to do was to point the camera to some billboards on the streets and see these posters morphing into works of art.
Client: Beck's
Agency: Mother
AR App Design & Animation: Flipbook Studio
Unity Development: Flipbook Studio