When you really want something, it seems like the whole universe puts its "minions" at work so that you succeed. In Paulo Coelho's own words, "all the universe conspires in helping you to achieve it." And if this statement alone doesn't convince you, then maybe DocMorris' protagonist, who is proof that the quote really makes sense, will convince you.
It worked for DocMorris' hero and for four children with serious illnesses as well, who "made it" to outer space, having as a ticket their wish to become astronauts. Bernat, Ingrid, Carla, and Dani, four young kids between 10 and 15 years old with critical conditions, have the common dream of wanting to discover what's beyond Earth. Exploring outer space is an aspiration they share, yet their target destinations differ from one another.
Making a kid's wish come true is what pumps the Make-A-Wish Spain's heart. Even in times like these, when the pandemic made many people lose their hopes, the NGO shows that we have to keep fighting for our wishes. To show that anything is possible if you wish for it hard enough, the organization joined hands with creative agency Tiempo BBDO, and "sent" these kids to space. And during this week's #ThrowBrandThursday, we are going to see how their journey unfolded.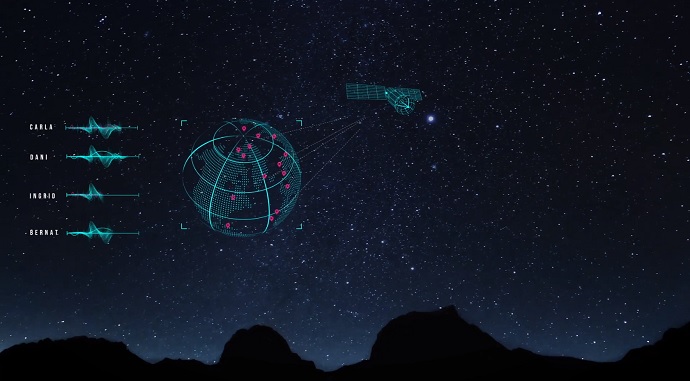 The "Astronauts" campaign took shape, to which Hospital Sant Joan de Deu, CosmoCaixa, BeTeam, Barceló Hotels, and the European Space Agency also contributed, giving a chance to the little ones to feel like real astronauts. The kids couldn't actually travel, but their voices could. Thus, the team recorded the kids' messages and sent the audios with a "voice-propelled rocket" to space.
The young space travelers were trained at CosmoCaixa, learning more about the universe and its best-kept secrets, such as black holes, particles, or stars. With the help of ESA, which prepared everything to encode the messages, the sounds of these children's voices were sent into space. Plus, more than 300 stations around the world were put to work for these messages to echo as far as Mars, Alpha Centauri, Cygnus Constellation (also known as the Swan Constellation), and the star Vega.
The campaign is supported by a two-minute-long video, a website, and photography. All these are created in close connection with each other so that together they can convey a powerful message: That of making the dream of a child with a critical condition a reality.
The joy and smile of these children who managed to become astronauts are simply irresistible. They have become an example for adults, being a source of inspiration for them to be more courageous in their journey to achieve their goals. Their courage and perseverance allowed them to defy the laws of gravity, managing to rise and reach the stars, even though it was done through their voices.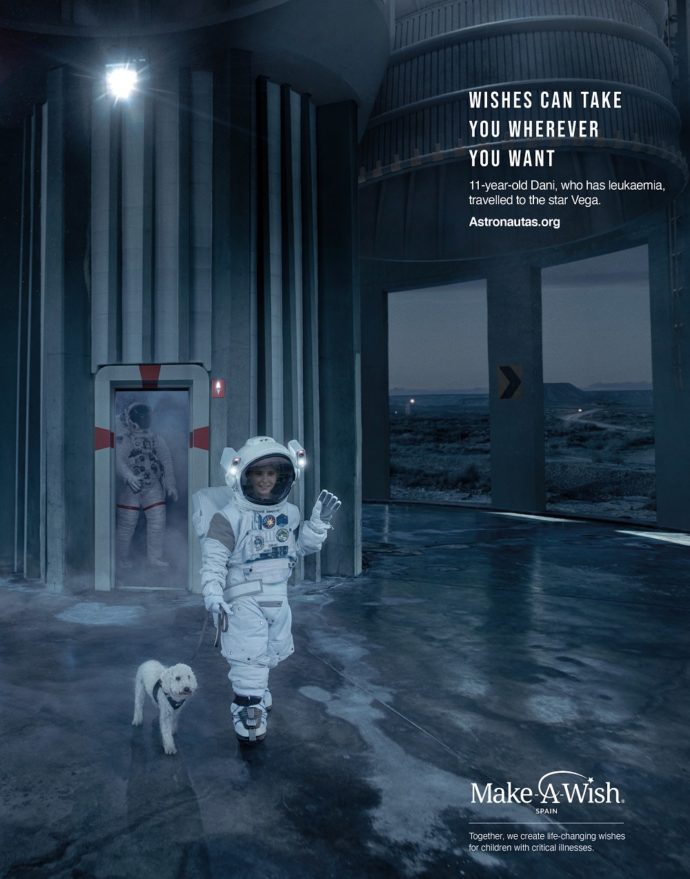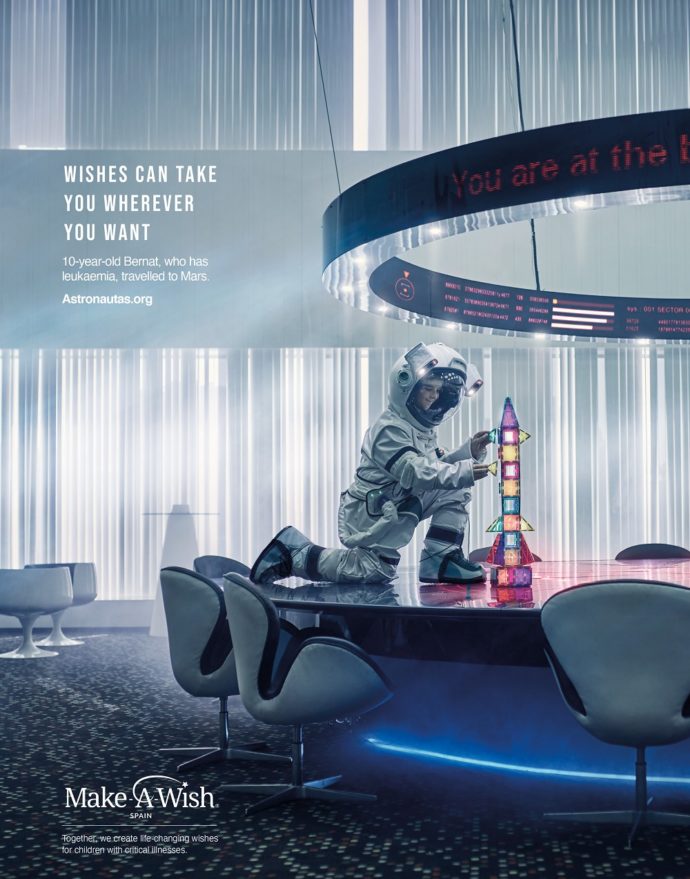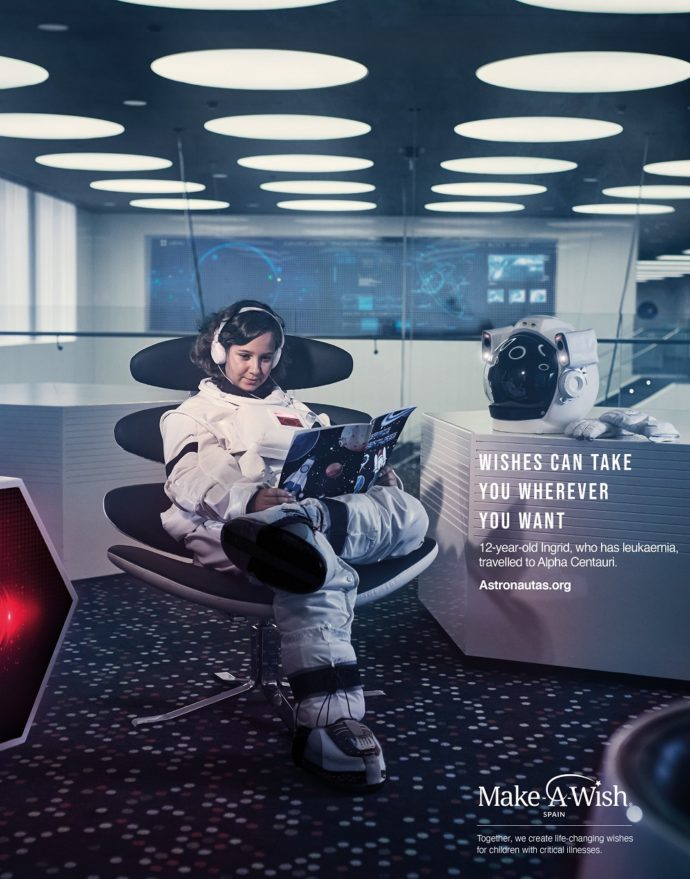 Credits:
Client: Make-A-Wish Spain
Agency: Tiempo BBDO
Creative team: Pablo Ardid and Daniel Correal
Creative Executive Director: Tomás Ferrándiz
Account team: Estibalitz Vicario and Inma Rubio
Photography: Pep Ávila