Statistics show that 68% of Russians celebrate Teachers' Day by choosing to show their gratitude towards them through chocolates. Every year on 5th October, the 1,225,000 teachers in the country receive boxes of chocolates as a gift. That's a lot of sweets, right? Or is it?
During this week's #ThrowBrandThursday, we are going to see what happened to some of the chocolates given out on the holiday. Teaming up with Serviceplan Russia, Cherkizovo, the country's largest manufacturer of meat products, launched a new product titled "Hamcolates," an alternative that replaced the sweets with ham. The unusual gift borrowed a packaging design similar to a box of chocolates, only instead of sweets, it hosted ham.
Chocolates seem to be the main gift that is given out in Russia during different holidays. Yet, the agency tried to slightly change the country's traditional chocolate-giving habit by seeding videos on social media representing WhatsApp chats of parents and teachers just before Teachers' Day. This led to a discussion about the unusual chocolates and triggered a social media buzz.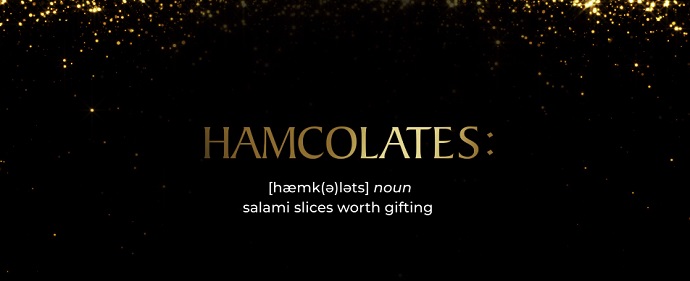 Shortly after the holiday, the brand launched "Candy Trade-in," inviting teachers to exchange the unwanted sweets for Hamcolates in O'KEY supermarkets. In just two days, 550 boxes of chocolates were replaced with the new product. After the launch, Hamcolates started a social media campaign challenging any occasion for sweet gifts while presenting the alternative solution of giving meat gifts in an ironic way.
Evgenia Arabkina, Executive Creative Director, Serviceplan Russia, commented: "Creativity has no limits. It was a fun and pleasure to create a provocative product concept, to work on its pack design, and then to use the power of situational marketing to launch it. This is what represents our Übercreativity approach. And it is just a beginning."
The campaign's communication strategy and creative materials were developed by Serviceplan Russia, whilst Louder agency — part of Serviceplan Group in Russia — was in charge of PR and media support.
Credits:
Client: Cherkizovo
Marketing Director: Irina Kim
Brand Director: Nataliya Dementyeva
Senior Brand Manager: Antonina Vishnevskaia
Brand Manager: Shushanna Alanian
Marketing Communications Manager: Irina Kalinina
Worldwide Executive Creative Director, Serviceplan Group: Jason Romeyko
Agency: Serviceplan Russia
Chief Executive Officer: Olga Starichenko
Executive Creative Director: Evgenia Arabkina
Strategic Planning Director: Anastasia Boykova
Senior Account Manager: Sergey Martyshin
Senior Copywriter: Andrey Artyushin
Art Director: Ksenia Golovina
Junior Art Director: Anastasia Khizovets
Creative Designer: Alexander Pshikin
Junior Designer: Sergey Sedunov
Senior Interactive Designer: Maxim Kazantsev
Junior Interactive Designer: David Khandamov
International Communications Officer, Serviceplan Group – Lee Sharrock
Louder
Head of Communications & Content: Anastasia Gritskova
Client Group Director: Veronika Zakharova
Media Manager: Zarina Molova
Community Manager: Elena Koliubakina