To protect from COVID-19, many countries went into quarantine, a decision that also affected children. Playgrounds have closed and the school has moved online. To help kids in the Philippines cope with the situation, BBDO Guerrero joined forces with Facebook, the country' biggest child right organization Child Rights Network, and the Stairway Foundation and launched the GiF Learning Library, an educational tool that parents can use to educate children about the situation and also teach them about staying safe at home and online.
Created for lockdown, under lockdown, the library includes short tales available as Instagram stories, each made using available resources at hand. Gathering a plethora of GIF artists from all over the world, the team layered GIF stickers on hand-illustrated backgrounds to write each page of the books, facilitating the emergence of fully animated scenes that don't disrupt the kids' concentration when reading.

So, get comfy, as during this week's #ThrowBrandThursday we are narrating the stories around three cute tales: "Stuck in The Castle," "Can I Click This?" and "Brenda Bunny." ("Sarado Ang Mahiwagan Kaharian," "Pwede Ba I-Click Ito?" and "Kelly Kuneho," in Filipino). The first one encourages kids to stay home during the pandemic, highlighting the importance of this simple act through a fairytale-like story. The other two teach children to stay safe online, by explaining the dangers of sharing information on the internet with strangers and showing what can be clicked on when surfing the internet.
Commenting on the initiative, BBDO Creative Chairman, David Guerrero, said: "The intention is this will be a new way to provide children with gentle, educational, and age-appropriate screen content. The stories are housed on Instagram story highlights for accessibility and to allow parents to read with their children at their own pace. We are proud to be working with our partners on this project."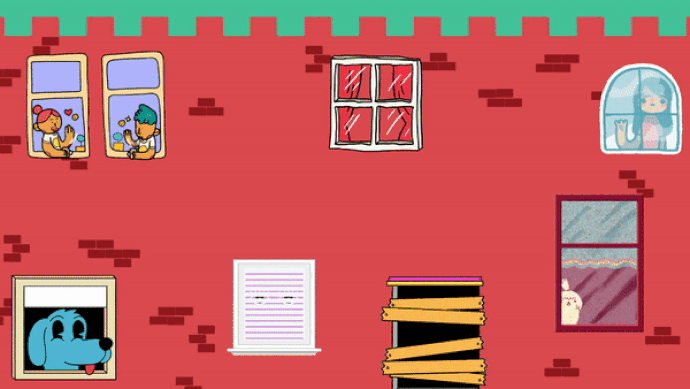 "We recognize that not only are we in this unique situation where parents are finding it challenging to speak with their kids about the COVID-19 pandemic, the new reality is that kids need to stay home and they're online more often — whether for education or entertainment. At Facebook, we understand that we have a responsibility to do what we can to keep the teens that are on our platforms safe, and to provide tools and resources that can help parents engage in conversations about online safety with their kids," continued Amber Hawkes, Facebook Head of Safety for APAC.
A live storybook reading by local celebrity mom, Bianca Gonzalez, accompanied the release of the three titles. The books are available for free on the Child Rights Network's Instagram page. The campaign's goal is to support parents by giving them a creative resource that they can use to educate their kids about the situation the world is going through.
Credits:
Client: Facebook, Child Rights Network
Agency: BBDO Guerrero
CCO: David Guerrero
ECD: Federico Fanti
Creative Director: Rachel Yulo
Associate Creative Director: Zap Zapanta
Art Directors: Ali Silao, Zap Zapanta
Copywriter: Rachel Yulo
Account Director: Liezl Villamor
Head of Digital: Roshan Nandwani