Ranked as the second most biodiverse country in the world, Colombia has plenty of interesting stuff to impress tourists. So many, that it even offers accommodations furnished with things found in nature. Well, in the rivers, to be more precise. These are the sources of life around which many civilizations have developed, being very generous to humanity throughout time. And there's no reason for them to stop now, right?
One of the most important rivers in South America, the Bogota River provided McCann Worldgroup Colombia and Banco de Bogotá with the furniture they needed for the real estate project "The River Apartments" to be ready for guests. Sounds like a wonderful place to sleep, right? Well, draw your own conclusions but read this first: The Bogota River is also one of the most polluted rivers in Latin America.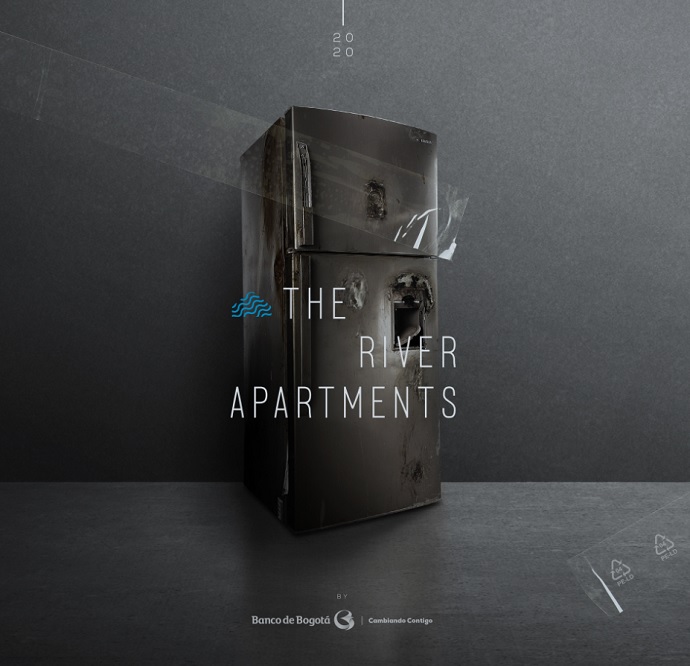 It passes through 47 Colombian municipalities, including the capital, Bogota. It stretches for 380 km in length, yet 97% of it is contaminated with 270 tons of solid waste monthly. Wondering what kind of waste ends up in the river? Microwaves, sofas, decoration objects, toys, beds, and home appliances are some of them. They are the exact items that any house needs.
It should come as no surprise to find out that the residential complex we've mentioned earlier is furnished with garbage found in the river. So, during this week's #ThrowBrandThursday story, you are about to visit, at least virtually, this place that uses trash found in the river to equip and decorate the rooms.
Despite being marketed as a luxury destination, no one wanted to live in. The campaign — made in alliance with #GrupoRíoBogotá — brought the worst of the Bogota River and put it in the best zone of the city. It was aimed at educating people about water contamination and proper waste disposal.
"This idea explores a new way of communicating and creating awareness on this problem that has been happening for many years. We have ignored that amounts of trash we produce in our homes for decades, and it's time to do something about it by allowing some of that trash to come back home and remind us how we should treat it," said Diana Triana, General Creative Director at McCann Worldgroup Colombia and Jairo Restrepo and Eduardo Quirós, the campaign's creative team.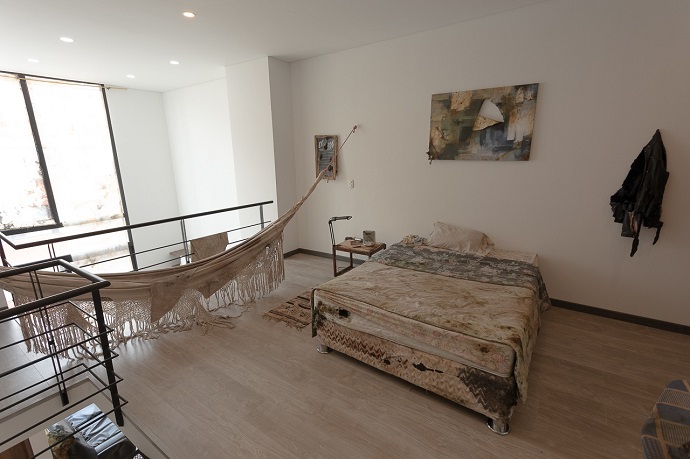 Juan Gómez, Banco de Bogotá's Strategy Manager, explained: "Who didn't know that the Bogotá River was the most polluted in our country? Who was surprised by this reality? The first question had a positive answer, the second one, not that much, and that's what needed to change. We had to communicate this issue in a relatable and tangible way so that the people could truly understand it. A ton of waste sounds like anything but talking about a washing machine, a mattress, or a fridge… enough to furnish an entire apartment complex, sounds like a huge problem. A problem that, through these types actions, is trying to be solved, demonstrating that Banco de Bogotá is fully committed to fixing it."
The initiative opened its doors for six months and is now available online, inviting people to take a tour of "the most talked real estate project in the country" by accessing this website. While landing on the page, visitors can also discover tips on how to adopt an eco-friendly behavior, being offered advice on how to separate garbage properly, how to dispose of electronic products, and how to prevent contamination.
Credits:
Client: Banco de Bogotá
Agency: McCann Worldgroup Colombia