Even though we stored it in the closet for a long time because of travel restrictions, we have to agree that a suitcase is worthy of the title of a loyal companion. Its mission goes far beyond just carrying our stuff; it is a "constant companion, a trusty conversation starter, and — when necessary — a seat," according to British luxury luggage brand, Globe-Trotter.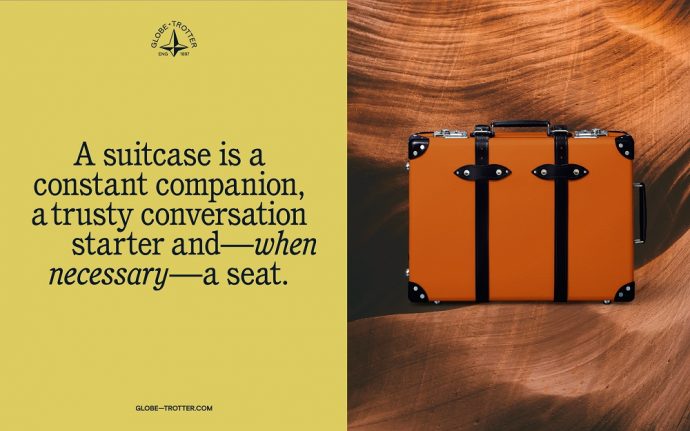 A suitcase is also perfect for carrying memories. With a history of over a hundred years, the brand's cases have been in the hands of some of the finest characters in the world, making the company hold an impressive collection of memories: Established in 1897, Globe-Trotter's suitcases kept company to Captain Robert Falcon Scott, Winston Churchill, Queen Elizabeth II, and Sir Edmund Hillary. Amongst the modern-day icons who opt for Globe-Trotter luggage are Daniel Craig, David Beckham, Kate Moss, and Emma Watson.
We now see the brand venturing on a new expedition, having as a target destination the hearts of a new generation of adventurers. Similar to most of the travelers who need a buddy they can rely on while exploring the world, Globe-Trotter, which has recently embarked on a rebranding journey, chose Ragged Edge studio to be its partner throughout the creative mission.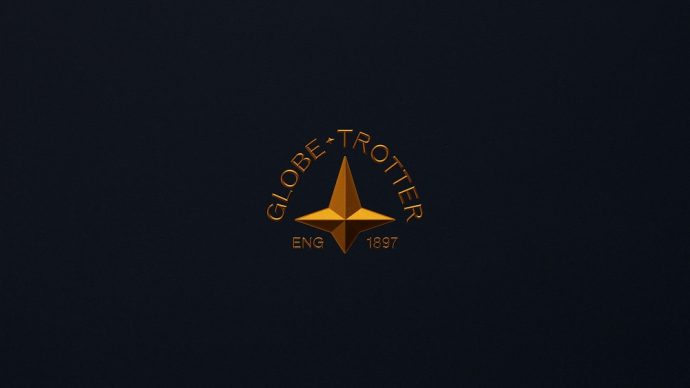 Inspired by the brand's old days, the London-based agency worked on the new brand strategy and identity, aiming to transform Globe-Trotter — which has built a loyal but niche following — into a world-renowned company with global stand-out.
Globe-Trotter sets itself apart from its competitors — which are known for their slick industrial design and ostentatious displays of wealth — via the cases cut from a different cloth, each designed to last a lifetime or two. This translated as an opportunity for the studio to outline a brand that addresses both the way we carry ourselves through life as well as the luggage we carry. As such, the rebrand "flips the conventions of luxury 'blanding' on their head" to reveal a partner perfect for an adventure to remember.
"Taking inspiration from the brand's rich archives and the stories of its customers and craftspeople, we re-imagined Globe-Trotter from the ground up. An idiosyncratic identity rejects corporate perfection in favor of a life far more interesting," explains Max Ottignon, Co-founder of Ragged Edge.
The change spins around the logo, colors, art direction, and tone of voice, which give birth to a feeling of "warmth and history," says Ottignon, with a focus on exaggerating the character rather than hiding it. "So many modern luxury brands take a homogenous, formulaic approach to appeal to the widest possible audience, across the widest number of touchpoints. We refused to accept that achieving scale meant sacrificing character. Particularly when that character was so integral to the brand's DNA," Ottignon adds.
"The new identity embraces pre-digital imperfections, evoking a sense of warmth and history. It all comes together to create a brand that has seen the world, and embraced every second of its 124 years," the co-founder concludes.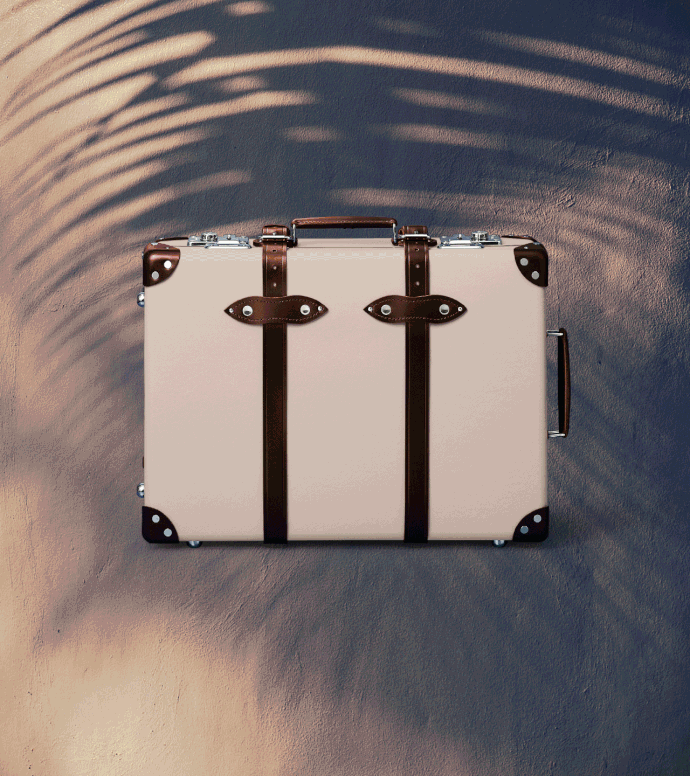 "In a period of great change, this was a unique opportunity to think deeply about what we do, and how we make sense in the new world of luxury. By challenging us to think differently, Ragged Edge reimagined Globe-Trotter as standing for something much more than showing-off. Distinctively personal, but universally resonant. Uniquely British, but meaningful in Asia, America, and beyond," Vicente Castellano, Executive Chairman, comments.
The studio also helped redefine every touchpoint of Globe-Trotter, from the website to a new flagship store and packaging.