The world seemed to be on a break last year. As its doors were shut down because of the pandemic restrictions, there was less air pollution, the oceans got to breathe, and the cities' soundscapes changed. This is what happened at a macroscale. But, as one "zooms in," it can be noticed that this pause was felt differently on an individual level. While trapped inside the house, the daily routine took a different turn.
As the work increased excessively because of the lockdown, the concept of a break became something of the past. Household chores, taking care of the kids, and working from home were amongst the tasks that kept us busy throughout all day and which simply overwhelmed some of us.
Giving yourself a short break from work, home, or school is great. Switching to a pause mood, just for a few minutes, can be hard as we are so connected to our daily tasks. After months of research on how to say no to our daily duties, Pony Malta, the official drink for breaks, published its findings and decided to share them with the audience via an adorable campaign.

"It's no secret that due to quarantine restrictions, the world has been facing big challenges when working from home/living at work. People are more connected than ever before with video calls, virtual classes, and little time away from their phone," Juan Alonso Torres, AB InBev's Pony Malta Marketing Director, said.
During this week's #ThrowBrandThursday, we are reminding you of the AB InBev brand's ingenious idea of convincing people to finally embrace a well-deserved break. So, have you ever thought about literally adopting a break? In partnership with agency MullenLowe SSP3, Pony Malta has developed the #AdoptABreak campaign, empowering people to enjoy the break they deserve in the company of an adopted dog.
As thousands of us forgot to take a break while busy WFH and given the thousands of stray dogs out there, the brand partnered with four Colombian dog adoption shelters — Second Changes, Prappic, Corazón Chandoso, and Milagrinos — and gave 100 dogs the name Break. Those eager to take a pause were encouraged to access a microsite to meet their new Break and bring the furry pal back home.
"As a popular drink for teens at recess or during college study breaks, taking a break is part of Pony Malta's heritage, so we wanted to create a movement that would encourage people to take some much-needed time off throughout the working day. We hope that by partnering with these adoption shelters we'll be able to give some dogs a loving home and provide families with a boost of energy that they may really need right now. We can't wait to see everyone's photos out in the park, playing or having a rest with their new little friend," Torres continued.
Carlos Andrés Rodríguez, Chief Creative Officer of MullenLowe SSP3, continued: "One of the main reasons people take time away from work or study is to go out and walk the dog, feed them or play with them — it really is the perfect excuse to take a break and get a few minutes reprieve from meetings. We hope #AdoptABreak will encourage people to get the break they deserve while giving a loving animal a new lease on life."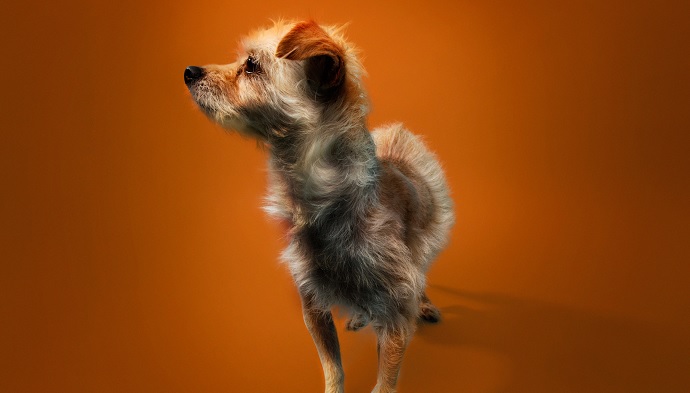 The adoption program ran in the Latin American country from November to December 2020, triggering a request for a Break from more than 2000 families. Most importantly, over 500 hundred Breaks found a hooman to keep away from screens and even Pedigree Colombia joined the initiative.
Pony Malta has given a more fun meaning to breaks. So, next time you think you need a break, how about you consider adopting it?
Credits:
Client: ABInBev Colombia
Brand: Pony Malta
Marketing Director ABI: Juan Alonso Torres
Brand Manager ABI: Alejandro Lotta
Agency: MullenLowe SSP3, Bogotá
CEO: Francisco Samper
CCO: Carlos Andrés Rodríguez
COO: Juan Pablo García
CIO: Camilo Plazas
Creative Directors: Diego Alejandro Muñoz / Juan David Pardo
Art Director: Diego López
Copywriter: Manuel Espitia
Account Director: Fabiana Manzi
Account Executive: Olivia Zea
Production Director: Jose Altamar
Producer: Diego Cano
Production Company: Macarena
Director: Juan Pablo Piñeros
Sound: Diego Cáceres
Planning Director: Carolina Mejía
Planner: Laura Torres