If we are to define female beauty by the standards the media perpetuates, a lady should have a flat stomach, long legs, perfect hair, soft skin, and the list could go on. Yet, this woman does not reflect the real beauty of ordinary women. In fact, many ladies around the world confess they don't feel represented in the media and advertising industry. But as unrealistic beauty standards continue to be promoted in the media, creating a false image of what it means to be beautiful, women's health, relationships, and opportunities are severely affected.
Unilever-owned brand Dove's brand purpose is to make a positive experience of beauty universally accessible to everyone. Enabling women all around the world to feel seen and represented in this universe of beauty will contribute to achieving this goal. Still, "to make real systemic change we simply cannot do it alone," says Dove's Global Vice President, Sophie Galvani.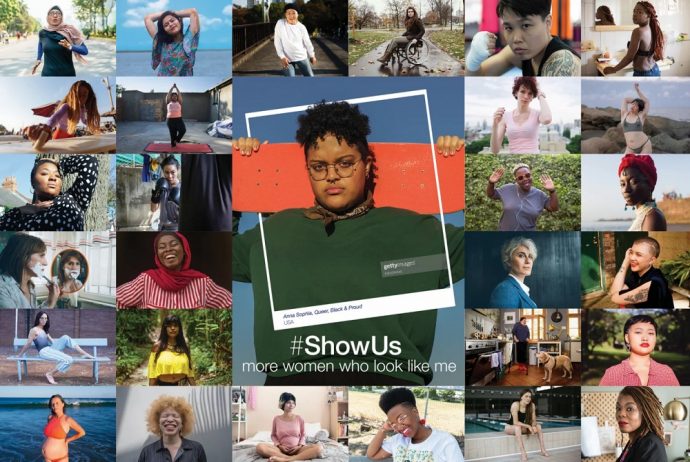 During this week's #ThrowBrandThursday, our focus is on the Project #ShowUs, a campaign that faithfully reflects the company's brand purpose, encouraging brands, advertisers, and media to help change how the world sees women. Wanting to spark global conversation around this topic and redefine how ladies are represented in the media, the brand joined forces with Girlgaze, a community of non-binary and female-identifying creatives, and Getty Images, one of the world's largest imagery banks, both helping Dove in its mission to champion real and natural beauty.
"As image professionals, we have the responsibility to authentically reflect society and to help trigger social change," adds Dr. Rebecca Swift, Director of Creative Insights at Getty Images.
Produced by agency Publicis Sapient, the campaign takes shape as an image collection depicting women as they are, not how the world expects them to be. Part of the brand's pledge to create a more inclusive vision of beauty, the stock photo library is built with the help of female-identifying and non-binary individuals and currently includes more than 16,000 images for the media and advertising industries to use.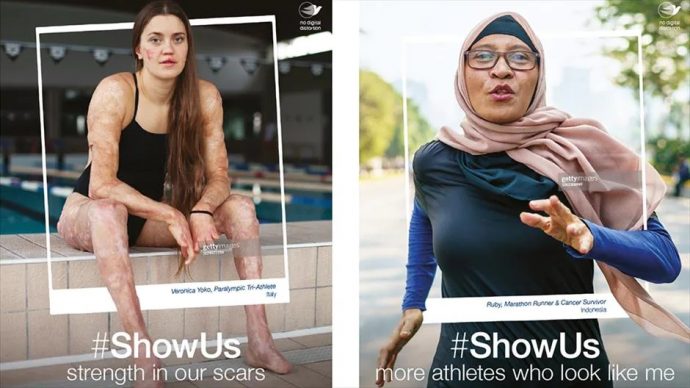 "What's so important about this particular campaign is that we've been able to highlight and photograph women and girls all over the world who don't generally get seen," says Amanda de Cadenet, Founder and CEO, Girlgaze.
A first on Getty Images, each image of the collection carries the subjects' own thoughts within. Every description and tag accompanying the pictures are personally developed by the people photographed, allowing these women to define their beauty in their own way. Created exclusively by women, the project shows these ladies as they are in real life, with zero digital distortion and no false stories.
The initiative is based on a global Dove study in which the brand found that 70% of the women who participated in the survey said they don't feel represented in the images they see daily. 67% of women said they want brands to step up.
In addition to inviting the media and advertisers to join the movement and use the images from the #ShowUs collection in their next projects, Dove also addresses women, giving them the opportunity to become part of the change and bring their own contribution to the library by adding their photos.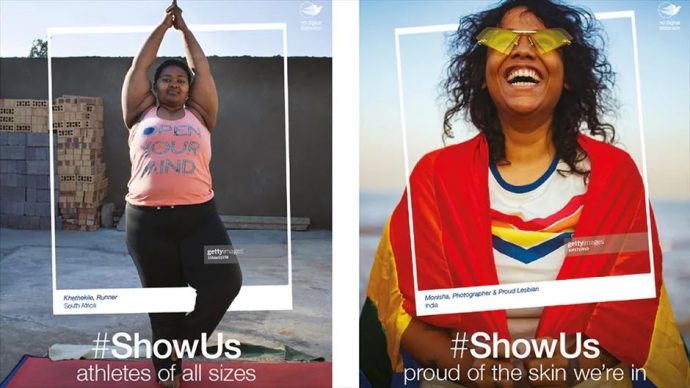 Research conducted in 39 countries enabled Dove to identify which are the beauty standards in these areas, which women are represented, and which ones are marginalized. The results allowed the team to develop a global campaign, adapted to the cultural nuances of these countries.
Determined to make its message heard, Dove also reached platforms where these stereotypes are usually promoted such as lifestyle and fitness magazines or women's talk shows. In addition, to explore the issue in more detail, the brand leveraged media partnerships with major global publications such as Marie Claire, Cosmopolitan, and Bazaar amongst others.
The campaign is a "fine example of community marketing in the social justice space. Facilitated by community technology, Dove collaborated with regular consumers who had extraordinary stories to share, in the Dove community to generate a photo library that truly reflects the diversity of beauty around the world, with the aim of improving the representation of beauty in advertising," says Toby Britton, Co-founder and CMO of Miappi and contributor at our sister site, while exploring the importance of brand communities in a recent article on Brandingmag.
The award-winning campaign had tremendous success: Over 2500 companies and publications are using images from the #ShowUs collection, 80% of the library was downloaded in over 60 countries, and, most importantly, it inspired 73% of women in key markets to think positive about their look.
Credits:
Client: Dove
Agency: Publicis Sapient
Collaborators: Girlgaze, Getty Images