The Zoo Frankfurt — the second oldest zoo garden in Germany, after the Berlin Zoo — hosts over 4,000 animals of 450 species. But despite the fact that most species can be found in the Grzimekhaus and Exotarium, many visitors weren't aware of the aquariums and the fascinating marine life that exists here. To change this and draw the zoo's guests' attention to this enchanting world, the garden teamed up with Leo Burnett Germany and filled a virtual tank with creativity so that visitors can admire the undersea species up close.
During this week's #ThrowBrandThursday, we invite our readers to join us in exploring the zoo's "Holoquarium," an initiative aimed at showing zoogoers the amazing performance they might be missing when skipping the aquarium visit. Taking the shape of a 3D mini-aquarium, the audience was invited to discover the extremely interesting water creatures brimming inside the virtual container with the help of some simple tools and basic handicraft skills. The project requires neither water nor real undersea species but just a drop of technology.
"In order to impressively demonstrate the fascination of this world, we use a technology that really brings it to life," says Hans-Jürgen Kämmerer, Creative Director at Leo Burnett and also a diver and underwater filmmaker himself.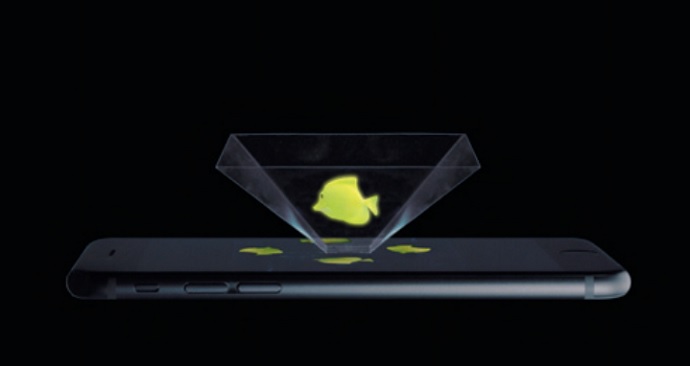 In setting the stage for this outstanding spectacle, the visitors needed a smartphone with a QR code reader, the zoo's print ad, and a plastic foil that was available inside the zoo's in-house magazine or at the shop. Once the users scanned the QR code, they were asked to take the plastic foil and fold it into the shape of a pyramid.
After unlocking the content with the help of their phones and once placing the pyramid upside down at the center of their device, visitors were able to fully (and virtually) immerse themselves in the depths of the sea and have a near-underwater-like experience.
Amongst the species that came to life before users' eyes as tiny holograms were jellyfishes, seahorses, or clownfishes. We've tried to unlock the experience ourselves by scanning the QR code but, sadly, we noticed that taking the virtual journey to the sub-aquatic world using the zoo's idea isn't available anymore. Still, the public can admire these wonderful creatures by following the video below; or, they can try the real experience and actually visit the zoo's aquarium.
Credits:
Client: Zoo Frankfurt
Agency: Leo Burnett Germany