Brands are not only injecting poison into fragrances to raise awareness about an issue but they are pouring toxic substances into other cosmetics as well. Such is the case of Cheekbone Beauty — an Indigenous-owned Canadian cosmetics brand — which, in recognition of Indigenous History Month decided to put the water crisis Indigenous communities across Canada confront with on everybody's lips.
According to Water First, a charity that supports Indigenous communities to address water challenges, as of January 2022, around 94% of First Nations communities in Canada don't have access to clean water — numbers that include both short- and long-term boil water advisories as well as do not consume advisories. To help change that, the brand teamed up with Sid Lee agency and, together, they designed the #GlossedOver campaign, a line of lip gloss that no human being would consciously use because of the ingredients the products contain: lead, E. Coli, and mercury.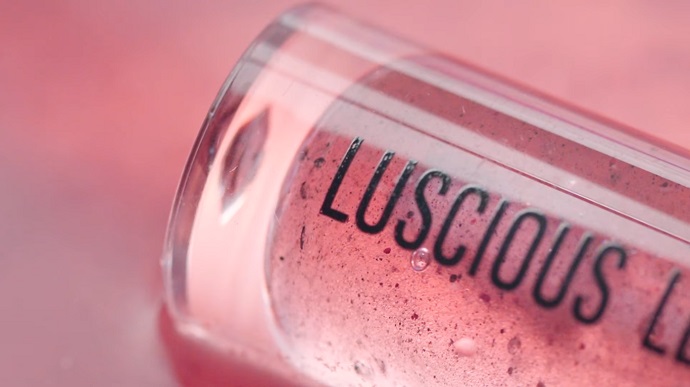 The initiative addresses the "Would you put it to your lips?" question to highlight the fact that while the company admits that selling poisoned products to the public is out of the question, people not having access to clean water continues to be a reality. As such, Cheekbone Beauty wants to know why the lack to clean water across Indigenous communities is still acceptable.
"It's time to stop glossing over this issue," explains Jenn Harper, Founder and CEO, Cheekbone Beauty. "Everyone should have access to clean, safe drinking water. That's why #GlossedOver is so important: You wouldn't put a contaminated gloss on your lips, so why should anyone put contaminated water on theirs?"
While the Lucious Lead, E.Coli Kiss, and Mercury Shimmer make-up products are not available for sale, they do reflect the fact that all proceeds from the sale of Cheekbone Beauty products available in Sephora Canada stores, sold throughout June, will go to Water First organization to help it support its mission. The retailer's collaboration with the cosmetic brand started in 2021, when Cheekbone Beauty became part of Sephora Canada's growing offering of BIPOC brands, as part of Sephora's commitment to the Fifteen Percent Pledge.
"As a purpose-led organization, we have a responsibility to enable change and are humbled to support both Cheekbone's Beauty's brand journey, and the impactful work of Water First and the communities they support," says Debbie McDowell, Director, Communications and Social Impact at Sephora Canada. "Addressing the water crisis for Indigenous communities in Canada is mission-critical and this donation aligns with Sephora's giving strategy of driving meaningful change and championing a more diverse, inclusive, and empowered beauty community".
"We are honored to partner with Cheekbone Beauty, Sephora Canada, and Sid Lee," concludes John Millar, Executive Director and Founder of Water First. "The #GlossedOver campaign will increase Water First's ability to support communities from coast to coast to coast. Together, with Indigenous community partners, we will provide more young Indigenous adults with hands-on skills training to ensure sustainable access to safe, clean water — both now and for the future."
Consumers can opt for what kind of products they put on their lips. Meanwhile, 30 Indigenous communities lack access to clean water — a reality they have to live up with because, unlike the rest, these people don't have a choice.
Credits:
Client: Cheekbone Beauty
Agency: Sid Lee
Partners: Sephora Canada // Water First