What can result from the "humor" plus "fancy words" combination? Well… one of the answers could be clever jokes. In a campaign for Hooked on Phonics, independent creative agency Little BIG Engine actually proved that mixing comedy with a sophisticated vocabulary can only lead to a good laugh. During this week's #ThrowBrandThursday, we remind our readers about the brand's marketing initiative which, eventually, has become "the most successful campaign Hooked on Phonics has made in a very long time," says the agency.
Hooked on Phonics has been the subject of memes around the internet for a long time. Wanting to show the world that it is so much more than a punchline for old jokes, the company that offers educational programs for children used, for the first time ever, a humorous approach to attract parents and teachers. The spoof PSA recognizes the educational company's role in pop culture, communicating the products users can find in its portfolio in a very entertaining way.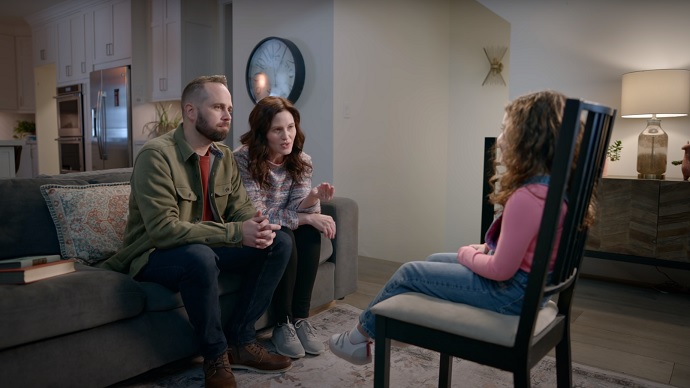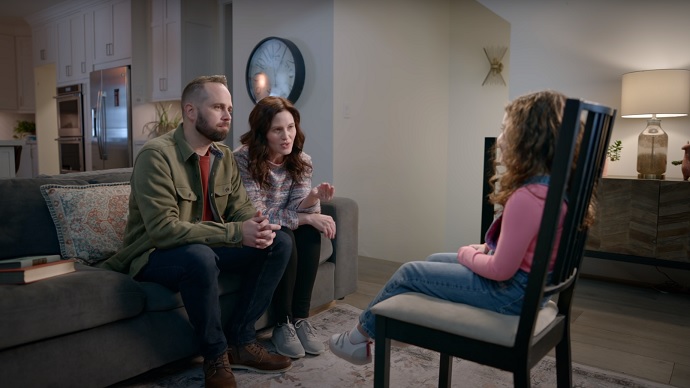 Launched on Facebook, YouTube, and connected TV, the 30- and 120-second-long spots focus on a little girl, who's a bit addicted to using fancy words, and her parents, who are not only confused by her vocabulary but actually concerned about her enthusiasm for Hooked on Phonics. "We wanted to try something different in the 'branded conversion' space," explained Lauren Ball, VP, Hooked on Phonics. "The creative shows what happens when a child is literally hooked on phonics."
In the long-form spot, the audience meets the young couple, who set up an intervention for their little girl — who's about five or six. They are both visibly uncomfortable with the big words their daughter uses in communicating with them. "It's preposterous," the hero of the video says when her parents confront her.
Frustrated because they can't seem to understand her vocabulary, the parents even drag out physical proof to actually show the girl that she is, in fact, hooked on phonics. Eventually, the child admits she has an "addiction" but feels like her mom is a "little melodramatic." The discussion even tends to get a philosophical note but the family manages to meet somewhere in the middle.
"This is the first time Hooked on Phonics has made a brand film like this, and so far, it's been working better than we hoped," said Patrick Maravilla, Founder and Executive Creative Director at Little BIG Engine. "And we had high hopes!"
The ad targeted Millennials with kids and was also aimed at introducing the brand to those who didn't have experience with it. In a world of homeschooling and home parenting, the program helps millions of families teach their children how to read and spell, "whether you want them to or not."
Credits:
Client: Hooked on Phonics
VP of Marketing: Lauren Ball
Agency: Little BIG Engine
Creative Director/Writer: Patrick Maravilla
Creative Director/Art Director: Brandt Lewis
Production Company: Little Big Engine
Director: Little Big Engine
Producer: Zip Films
Editor: Cosmic Pictures
Director of Photography: Munn Powell