You'd think that tremor is the only sign that marks the presence of Parkinson's disease. Yet, you couldn't be more wrong. Loss of memory, stiffness, confusion, difficulty multi-tasking, blurred vision, and loss of smell are also there, making the disease even worse. Shaky hands are just the most obvious symptom, one that makes such patients experience a huge challenge even when tying a shoelace.
There are more than 10 million people in the world to which this simple task looks like hell on earth. Salvador Dali had it. George H. W. Bush. Pope John Paul II. So, you see, the disease isn't picky. It can affect anyone regardless of political orientation, gender, and even age. Contrary to popular belief, this neurodegenerative disorder doesn't affect just the elderly. Sure, the incidence of Parkinson's disease increases with age, but an estimated 4% of people with this condition are diagnosed before the age of 50.
"There's so many different types of Parkinson's. It's not a death sentence by any stretch of the imagination, but it does affect certain nerves in your body," Sharon Osbourne, wife of Ozzy Osbourne who was also diagnosed with Parkinson's, said. Such a statement leaves you wondering how a man's life unfolds with such a disease? Parkinson's NSW wants to highlight every symptom of this condition so they – in partnership with Wunderman Thompson Australia and Airbag – created a safe environment where people can actually put themselves in Parkinson's patients' shoes.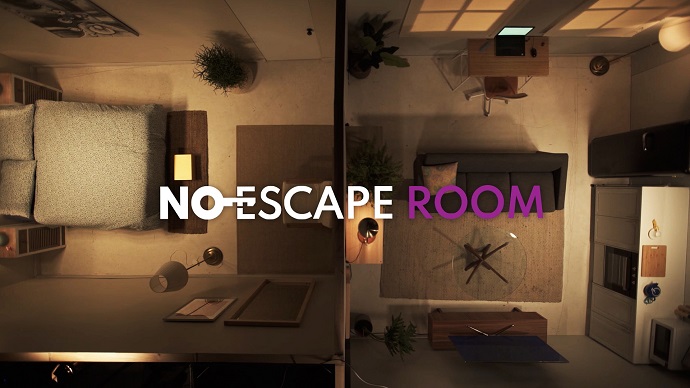 The "No Escape Room" campaign invites explorers to solve puzzles and discover clues. The difference is that this space allows enthusiasts to try something new that they have never tried before. In fact, the participants were the subjects of an experiment, one that allowed them to live like a Parkinson's patient. Simon Langley, National Chief Creative Officer at Wunderman Thompson, explains: "Living with the daily challenges that come with Parkinson's is something many of us can't imagine. For those people, it's a reality they can't escape — one we wanted Australians to experience first hand."
It took the team three days to put everything together: Building the room, hiding multiple hidden cameras into the structure, and "training" the stuff in the room to have Parkinson's symptoms. Each puzzle in the room is inspired by the manifestations of this disease, so the participants had to tie a shoelace, pour tea, and use a computer mouse under the pressure of this cruel condition.
The campaign is supported by a video and a website, where people from all corners of the world can try and experience the daily challenges faced by people with Parkinson's. The website perfectly stimulates the feeling of being trapped inside a room via a 360 experience. Through this initiative, the NGO hopes to shift the common misconception that it is a disease of the elderly.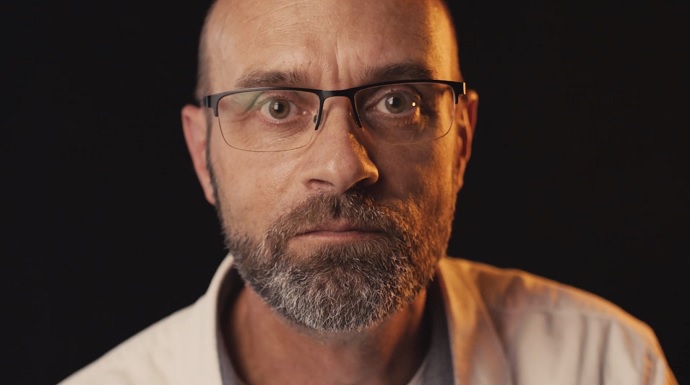 Jo-Anne Reeves, CEO of Parkinson's NSW, said: "For people living with Parkinson's, there is no escape from their symptoms. They often feel like they can't escape the challenges associated with day-to-day activities and movements such as pouring a cup of tea or tying a shoelace. We understand this can be hard to relate to, which is why we have launched this campaign, to allow Australians to step directly into the shoes of a person living with Parkinson's."
Airbag Managing Partner, Adrian Bosich, added: "We've appreciated the opportunity to design and film this exercise in empathy — to find a way for the participants and broader film audiences alike to understand some of the challenges those with Parkinson's face every day."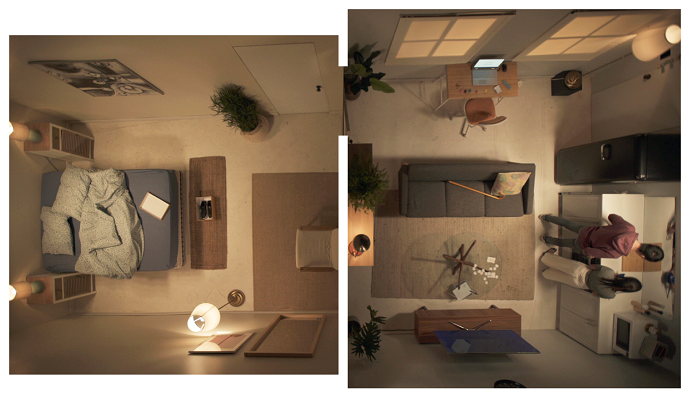 This room is not the only thing to be infected with disease's specific manifestations. Last year, Charité Berlin, Europe's largest University Hospital, and production company MediaMonks made a 3D printer get sick with this condition. Then, they looked at it as it did its job. The machine gave birth to a series of art pieces that spoke about what it's like to live under such pressure. The campaign is a beautiful metaphor, which the partners have used to show that Parkinson's patients shouldn't lose their motivation to do what they want. And even though their results are not perfect, the stories behind them are worth being shared with others, especially with those who believe that Parkinson's is a disease that only affects the elderly!
Parkinson's NSW's mission is to enhance the quality of life of all people living with this condition via counseling services, support groups, an InfoLine, and education and information programs. Still, in the absence of a treatment that would completely get rid of the disease, the organization is struggling to raise awareness and funds for research to improve the lives of people affected by Parkinson's.
Credits:
Client: Parkinson's NSW
Agency: Wunderman Thompson Australia