The bond a rider has with their motorcycle is, indeed, a strong one. Sometimes, the connection between the two is so powerful that some riders might even take the challenge and actually prove that motorcycling is literally running through their veins: This is the case of former professional freestyle motocross rider Carey Hart, who marked his passion for bikes by getting a tattoo with ink extracted from a burnout.
Such initiative will probably leave you thinking that there isn't much left to impress motorists. And frankly, we can't blame you for thinking like this — the bar has been raised pretty high. So, what other things can one do to take riders' breath away? Well, given that most motorbikers find the sound of their bike as something pleasant, capturing their attention through the sound of Honda motorcycles seems to be a great idea.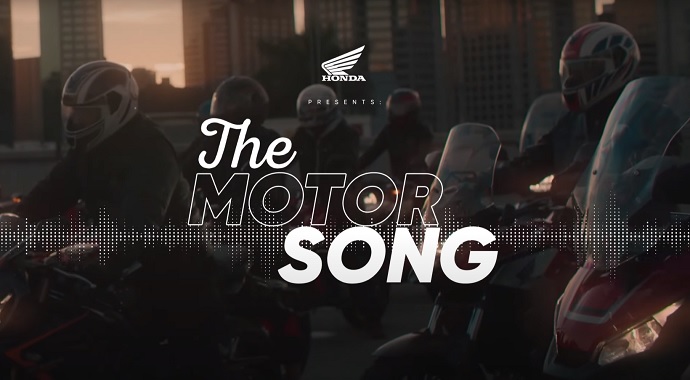 Consider it a one-of-a-kind orchestra, a lullaby, or simply a beautiful noise. Either way, riders are likely to get goosebumps when they hear The Motor Song. During this week's #ThrowBrandThrusday, we are going to take a look back at Honda Motos Brasil's memorable musical performance, which the brand conducted to mark the National Motorcyclist Day in Brazil, celebrated on July 27th.
In making the concert a possible "event," the brand partnered with Publicis Brasil, Hefty, and Fuelture and invited some of its two-wheeled "instruments" to let their engines roar in the key of Honda. The band members settled on playing a song that is a "classic melody in the motorcycling universe." "The passion for Honda is made up of various components, including the sound. Fans of the brand love the noise of a beautiful engine. What we did was make this engine 'sing'," explained Domenico Massareto, CCO at Publicis.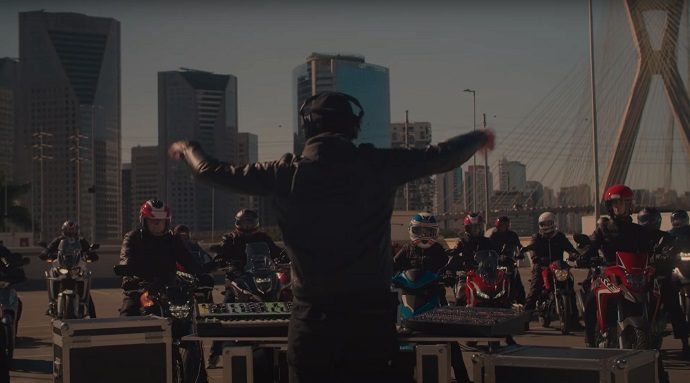 "The roar of a motorcycle engine is a sound that has a lot of meaning for motorcycle enthusiasts, and to honor our audience, we explored this idea of ​​orchestrating a song with the sounds of our motorcycles. It is a sensorial and emotional experience," commented Odair Dedicação Junior, Marketing Manager at Honda Motos.
To record the symphony of Honda engines, the brand called the motorcycles on top of a building in the city of Sao Paolo. According to Edu Luke, Musical Creative and Founder of Hefty, the team involved in bringing the idea to life had to analyze the musical notes generated from the rotation of each engine. As such, the crew worked on mapping the timbers of the different cylinders with which the Honda line-up is equipped, figuring out the exact point of acceleration. The process allowed them to compose and conduct the musical piece, which is in line with the campaign's central concept: "For those who love to ride, the sound of a motorcycle is music."
So, hats off (or should we say helmets off) to Honda for delivering such an amazing acoustic experience!
Credits:
Client: Honda Motos Brasil
Agency: Publicis Brasil
Producer: Fuelture
Sound Producer: Hefty